Ma Samjhanchhu by Melina Rai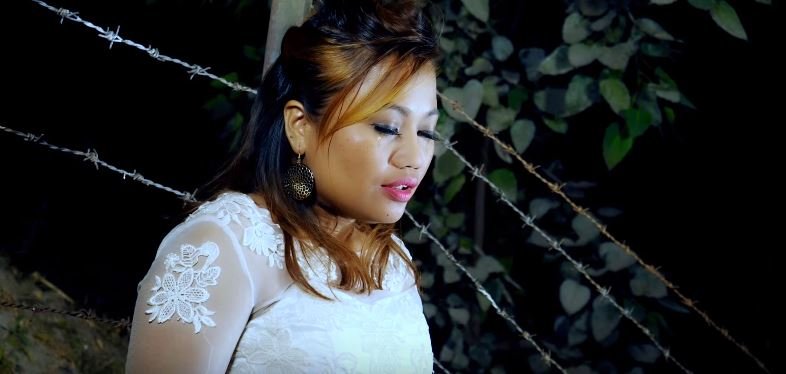 Ma Samjhanchhu is a new Nepali modern sentimental song by Melina Rai. The music video features Phalit Rai, Pratima Lama and Sabina Thapa. Ma Samjhanchhu Nepali song which is directed by Aayush Chhetri. This music video was edited by Rabin BK and was cinematographed by Marubhumi.
The music for the song was composed by Manipal Rai and lyrics was written by Saru Shital Rai. The melodious voice is given by versatile singer Melina Rai. Nepali singer Melina Rai is playback singer. The music video features hot and beautiful model, Pratima Lama. Ma Samjhanchhu is the sentimental song which is full of emotional. This music video shows that everything is temporary emotions, thoughts, people and scenery, so don't become attached just flow with it. When you once listen this song, I am sure you will keep tuning it.
The music video is released officially online by Music Nepal via Youtube. Hope that you will enjoy this sentimental song Ma Samjhanchhu.
Here is the lyrics for Ma Samjhanchhu:
Ma Samjhin theya tai
Bela timro khabar pauda

Ma Samjhin theya tai
Bela timro khabar pauda
Neyauli chari ruk ma basi
Biraha ko geet gauda
Neyauli chari ruk ma basi
Biraha ko geet gauda
Ma samjhin theya tai bela…..

Khusi maile sajhako theya
Anayesai chuti gayo

hoo Khusi maile sajhako theya
Anayesai chuti gayo
Nasoche ko adhi aayo
Sapana sabai tuti gayo
Nasoche ko adhi aayo
Sapana sabai tuti gayo
Nisasiye andakar ma
Kalo badal chauda
Neyauli chari ruk ma basi
Biraha ko geet gauda
Neyauli chari ruk ma basi
Biraha ko geet gauda
Ma samjhin theya tai bela…..

Aadhi bato na hidai ma
Satha mero chodi gayau

Aadhi bato na hidai ma
Satha mero chodi gayau
Sindur ani chura pote
Khusi sabai todhi gayau
Khusi sabai todhi gayau
Hoina lagyo malae timi
Kaatro bhitra auda
Neyauli chari ruk ma basi
Biraha ko geet gauda
Neyauli chari ruk ma basi
Biraha ko geet gauda
Ma samjhin theya tai bela
Neyauli chari ruk ma basi
Biraha ko geet gauda
Neyauli chari ruk ma basi
Biraha ko geet gauda
Ma samjhin theya tai bela………