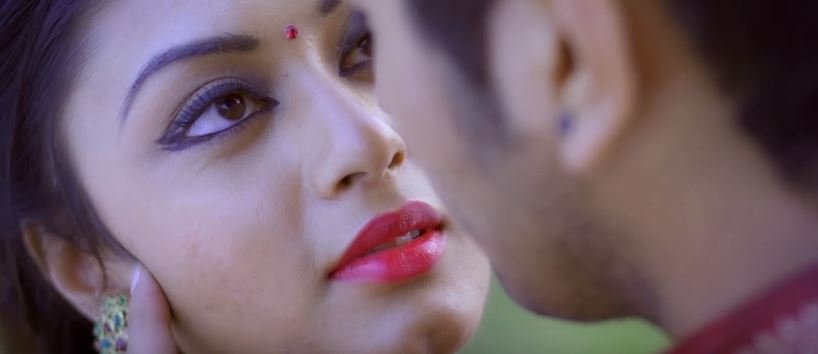 Maan is a Nepali modern song by Milan Amatya. The music video features Akesha Bista and Sauram. The music video is directed by Nikesh Khadka and was edited by Nishan Ghimire. This music video beautifully shot by cameraman Hari Humagain.
The music for this song is composed by Anish Shrestha and lyrics was written by Dinesh Amatya. The music video features versatile actress Aakesha Bista with a new looks. Aakesha Bista has established herself as a successful model who has played the lead role in this video. The one of the best things of this masterpiece is the suiting chemistry between Akesha Bista and Sauram. This music video shows that when some people inters into your life with love then it can changes the living style of our life. Milan Amatya is a Innovative and energetic singer who has given her melodious voice in this music video. The music video was arranged by Sundar Lama. I assure you people will love the music and tune repeatedly once after you hear it.
The music video is released officially online by SongsNepal via Youtube. Hope that you will enjoy this modern song Maan.
Here is the lyrics for Maan:
Dhakedaina kahi pani
Dhakedaina kahi pani
Sangai heedcha jahi tahi

Dhakedaina kahi pani
Sangai heedcha jahi tahi
Maan bhana ko sadai yasti ho
Maan bhana ko sadai yasti ho
Maan ko banai sadai yasti ho
Maan bhana ko sadai yasti ho
Maan bhana ko sadai yasti ho
Dhakedaina kahi pani
Sangai heedcha jahi tahi……..

Dhunga bhanda kathoor cha
Sisa bhanda chado futcha

Dhunga bhanda kathoor cha
Sisa bhanda chado futcha
Batai heedcha jatha tatai
Batai heedcha jatha tatai
Kahela dhakda dhakdai
Shukcha
Jaha jasati para pani
Jaha jasati para pani
Pugnu para puge halcha
Jaha jasati para pani
Pugnu para puge halcha
Bolayera aaudaina
Bolayera aaudaina
Khuna bhanda niske sakcha
Maan bhana ko sadai yasti ho
Maan bhana ko sadai yasti ho
Dhakedaina kahi pani
Sangai heedcha jahi tahi……

Basanta la bara pani
Ujadena sakdacha yoo

Basanta la bara pani
Ujadena sakdacha yoo
Aadro nai chada poni
Aadro nai chada poni
Ujalena sakdacha yoo
Badi sap lai pugcha
Badi sap lai pugcha
Kahela aafai bata chutcha
Badi sap lai pugcha
Kahela aafai bata chutcha
Fulnu para pakha haena
Fulnu para pakha haena
Aakha bhare pani fulcha
Maan bhana ko sadai yasti ho
Maan bhana ko sadai yasti ho
Dhakedaina kahi pani
Sangai heedcha jahi tahi………