Maile Garne Maya Bhanda by Pramod Kharel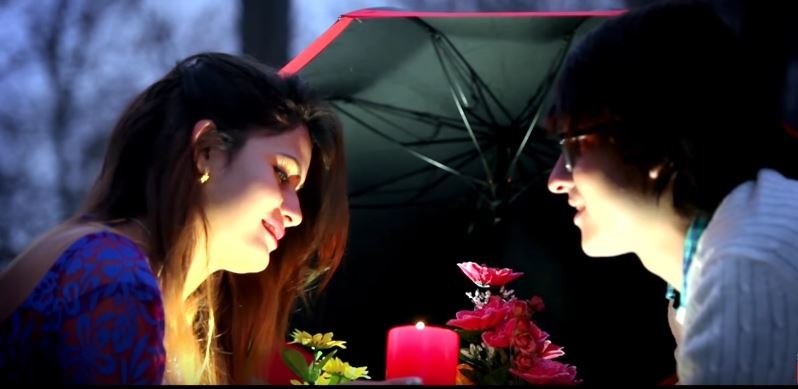 Maile Garne Maya Bhanda is a New Aadhunik Melodious Sentimental Nepali  pop song by Pramod Kharel. The music video features Reeta, Dev and Rohan. Maile Garne Maya Bhanda is a Nepali song by Pramod Kharel which is directed by Naren Shrestha. Maile Garne Maya Bhandamusic video was Choreographed by Saroj Adhikar.
The music of this song was composed by Hari Lamsal and Lyrics of this song is written by Dev Dahal. Pramod Kharel is a one of the established and much-loved singers in Nepali music industry. Pramod Kharel is a playback singer. His many recorded song are popular. Maile Garne Maya Bhanda is a heart touching sentimental song. In this music video, a true lover is sacrificing their love for the lover happiness. Maile Garne Maya Bhanda music video was presented by Dreams Production.
The music video is released officially online by SongsNepal via Youtube. Hope that you will enjoy this Melodious Aadhunik Sentimental pop Song Maile Garne Maya Bhanda.

Here is the lyrics for the song:
Maile Garne Maya Bhanda
Usla bhadi garcha bhane
Mero bhanda badhi timilai
Uskali bhar lagcha bhane

Na samjhinu mero
Chita dhukhana
Ho ki bhani
Na samjhanu mero
Ashu jharna
Ho ki bhanara

Na samjhinu mero
Chita dhukhana
Ho ki bhani
Na samjhanu mero
Ashu jharna
Ho ki bhanara
Na samjhinu mero
Chita dhukhana
Ho ki bhani
Na samjhanu mero
Ashu jharna
Ho ki bhanara
Ma ta chota sahana
Bani pari sakako chu
Ma ta chota sahana
Bani pari sakako chu…

Timro maya
Yo mutu ma
Sajhayara rakhachu
Bantheya
Sukha dhukha
Sadai bhari
Timi sagai
Satchu bhantheya

Timro maya
Yo mutu ma
Sajhayara rakhachu
Bantheya
Sukha dhukha
Sadai bhari
Timi sagai
Satchu bhantheya
Aadhi bato puryaera
Mero satha
Chodchau bhane
Yo mutu lai
Tukra pari
Aru lai nai
Badchau bhane
Na samjhinu Mero
Mutu dhukhana
Ho ki bhani
Na samjhinu ma ta
Pagal huna
Ho ki bhani…

Aauna chaena timro bato
Sadhai tadha bhae rahula
Sukha paros timro bhag ma
Dhukha jati mai sahula

Aauna chaena timro bato
Sadhai tadha bhae rahula
Sukha paros timro bhag ma
Dhukha jati mai sahula
Jindagi ma sakadina
Uskai hunchu bhanchau bhane
Usai saga sabai bhanda
Timi sukhi bhanchau bhane
Na samjhinu malae
Dhukha parne ho ki bhani
Na samjhinu malae
Tadpi marne ho ki bhani

Na samjhinu mero
Chita dhukhana
Ho ki bhani
Na samjhanu mero
Ashu jharna
Ho ki bhanara
Ma ta chota sahana
Bani pari sakako chu
Ma ta chota sahana
Bani pari sakako chu……