Mandira Jhai by Melina Rai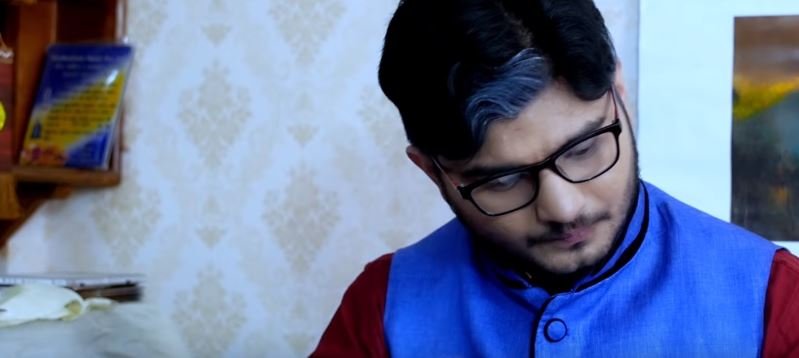 Mandira jhai is a New Melodious Sentimental Aadhunik Song by Melina Rai. The music video features actor and actress are Bhupendra and Swaita. Mandira jhai is a Nepali song by Melina Rai which is directed by Prem Lama. Mandira jhai music video was edited by Arjun Pokhrel.
The music of this song is composed by Shiva Sangam Rai and lyrics was given by Sweta Pun Magar. Nepali singer Melina Rai is playback singer. Melina Rai's voice is as beauty as her personal appealing. Mandira jhai music video is choreographed  by Santosh Rajbahak.
The music video is released officially online by SongsNepal via Youtube. Hope that you will enjoy this Melodious Aadhunik Song Maya jalai ma.

Here is the lyrics for the song:
Mandira jhai chokho
Dil ma basnai sakina chu
Mandira jhai chokho
Dil ma basnai sakina chu
Timro nischal maya Maela
Bhujhanai sakina chu
Timro nischal maya Maela
Bhujhanai sakina chu
Mandira jhai chokho dil ma…

sukha dhukha jiwan bhari
satha dinxau bhantheyau…

hoooooo
Sukha dhukha jiwan bhari
Satha dinchu bhantheyau
katai thasha lagi ladha
Hatai dinchu bhantheyau
Hatai dinchu bhantheyau
Timilai biswas na garnu
Bhula vayacha
hoooo
Timilai biswas na garnu
Bhula vayacha
Tai pida la aja
Yo dil jhali rayacha
Tai pida la aja
Yo dil jhali rayacha
Mandira jhai chokho
Dil ma…

Pokhi timla sabai nata
Todhi gayapachi..
hoo
Pokhi timla sabai nata
Todhi gayapachi
Aandakar ma bachi rayachu
Maya ko jun dhuba pachi
Maya ko jun dhuba pachi
Sadai timi khusi bacha
Ma bachaula dhukhi..
hooo
Sadai timi khusi bacha
Ma bachaula dhukhi
Timi sagai jiuna chu
Ma paya arkai juni
Timi sagai jiuna chu
Ma paya arkai juni
Mandira jhai chokho
Dil ma…