Maya Antai by Pramod Kharel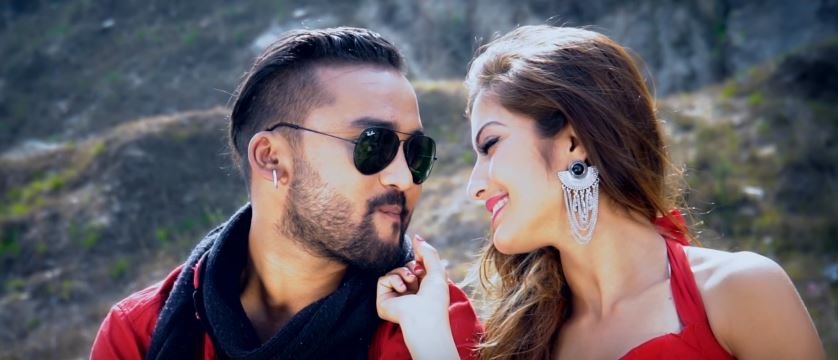 Maya Antai is a New Aadhunik Nepali Melodious sentimental pop song by Pramod Kharel. The music video features by Bom Thapa, Anjali & Bikram. Maya Antai is a Nepali song by Pramod Kharel which is directed by Baburaja KC. Maya Antai music video was Cinematographed by Shambhu Chalise and music video was edited by Nabin Gharti Magar.
The music of this song was composed by Ek Narayan Bhandari and Lyrics of this song is written by Bom Thapa. Pramod Kharel is a one of the established and much-loved singers in Nepali music industry. Pramod Kharel is a playback singer. His many recorded song are popular. Maya Antai is a heart touching sentimental song. This music video wants to shows that Some people come into your life for a lifetime and some of them came to take part of it as a scene. And, the person who comes as a scene in your life gives you a more pain. When you once listen this song, I am sure you will keep repeating it.
The music video is released officially online by Music Nepal via Youtube. Hope that you will enjoy this Melodious Aadhunik Sentimental pop Song Maya Antai.

Here is the lyrics for the song:
Maya Antai Bhako
Bhayecha Bhanya huntheyo
Kina dhekhayau malae
Jhuta sapani
Maya Antai Bhako
Bhayecha Bhanya huntheyo
Kina dhekhayau malae
Jhuta sapani
Bhetam bhetam lagcha
Sadai dekham dekham lagcha
Pauna ashai chaena ra pani
Pauna ashai chaena ra pani…

Maya lagdo rayecha dherai
Chodi jane lai
Mann la khojhi rahancha
Ye mann todhi jane lai
hooo
Maya lagdo rayecha dherai
Chodi jane lai
Mann la khojhi rahancha
Ye mann todhi jane lai
Kasam antai khako
Bhayecha Bhanya huntheyo
Kina dhekhayau malae
Jhuta sapani
Bhetam bhetam lagcha
Sadai dekham dekham lagcha
Pauna ashai chaena ra pani
Pauna ashai chaena ra pani…

Timi bhayak yo mutu ma
Aru koe chaena
Sapani ma pani kaela
Parae ko bhaena
hoo
Timi bhayak yo mutu ma
Aru koe chaena
Sapani ma pani kaela
Parae ko bhaena
Bacha antai garya
Bhayecha Bhanya huntheyo
Kina dhekhayau malae
Jhuta sapani
Bhetam bhetam lagcha
Sadai dekham dekham lagcha
Pauna ashai chaena ra pani
Pauna ashai chaena ra pani………