Mero Badanam Garna by Yam Baral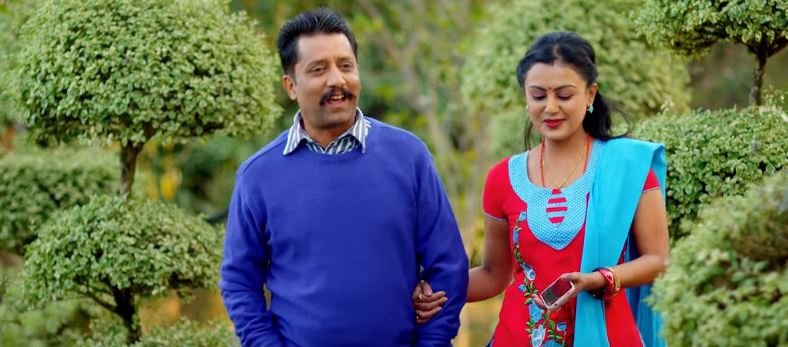 Mero Badanam Garna is a New Aadhunik Melodious Nepali pop song by Yam Baral. The music video features by Rajendra Chapagain, Siru Bista and Preeti. Mero Badanam Garna is a Nepali song by Yam Baral which is directed by Dipesh Dahal. Mero Badanam Garna music video was edited by Bhupendra Adhikari and music video cinematographed by Shiva Pangeni and Shanker Wagle.
The music of this song was composed by Yam Baral and lyrics of this song was written by Ram Lama Avinashi. The music video features by versatile model Siru Bista. Siru Bista is one of the hot and sexy model who has given her best performance in this music video. Mero Badanam Garna is a aadhunik pop songs. This song want to  show that the main reason that causes breakup is misunderstanding. So, To run our relation smoothly we must have the positive thinking. we must wash our negative thinking from our mind which helps to make our life happy. When you once listen this song, I am sure you will keep repeating it.
The music video is released officially online by The Sky Movies via Youtube. Hope that you will enjoy this Melodious pop Songs Mero Badanam Garna.

Here is the lyrics for the song:
Mero Badanam Garna khojhau
Timi tirai pharkiyo
Timi tirai pharkiyo
Adha baise jawani ko
Halla nikai charkiyo
Halla nikai charkiyo
Mero Badanam Garna khojhau
Timi tirai pharkiyo
Timi tirai pharkiyo…

Huna sakcha afno echa
Na pugako jhok ma
Piyashi mann ma khariyeka
Trisana ra bhok ma
Huna sakcha afno echa
Na pugako jhok ma
Piyashi mann ma khariyeka
Trisana ra bhok ma
K k bhanau bazar bhari
Bisha banan garau
Bisha banan garau
Parish garau halla garau
Ejat afnai phalau
Ejat afnai phalau
Mero Badanam Garna khojhau
Timi tirai pharkiyo
Timi tirai pharkiyo…

Mana phatyo bato phatyo
Satha chutayo aba
Tito bhano mitho satha
Bijat bhano sabha
Mana phatyo bato phatyo
Satha chutayo aba
Tito bhano mitho satha
Bijat bhano sabha
Purnima ko jun ko setal
Jasto bhayo mana
Jasto bhayo mana
Sara hatyo bato khulyo
Sahaj bhayo jana
Sahaj bhayo jana

Mero Badanam Garna khojhau
Timi tirai pharkiyo
Timi tirai pharkiyo
Adha baise jawani ko
Halla nikai charkiyo
Halla nikai charkiyo
Mero Badanam Garna khojhau ……