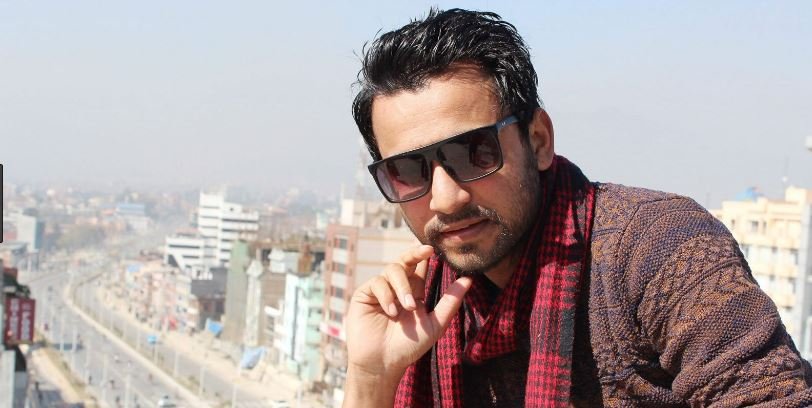 Mero Mann is a Nepali sentimental song from album "Tyo Din". Mero Mann is a Nepali song by Himal Sagar which is directed by Alok Nembang. The music video was edited by Milan Ratna Bajracharya and cinematographed by Shiva Ram Shrestha.
The music for this song was composed by Himal Sagar and lyrics was written by Dr. Bhola Rijal. This song provides the information that when someone is so sweet to you, don't expect that that person will love you all the time. Remember, even sweetest chocolate expires. The vocal for this song was given by one of the famous Nepalese pop and modern singer, music composer and lyricist. Overall, This song shows that the person can't be happy by giving pain to other. When you once listen this song, I am sure you will keep repeating it.
The music video is released officially online by Dhaulagiri Cassette Center via Youtube. Hope that you will enjoy this melodious sentimental song Mero Mann.
Here is the lyrics for Mero Mann:
Mero Mann ma
Aago laauna ko
Mero mann dhar dhari
Ruwauna ko

Mero Mann ma
Aago laauna ko
Mero mann dhar dhari
Ruwauna ko
Timro pani chatti bhitra
Aago dhankeyos
Sadai bhari maya pauna
Mutu chalkeyos
Sadai bhare maya pauna
Mutu chalkeyos……..

Chulasi la raati raati
Thiko chura chalayau
Timi la maya aanatai
Sarayau jori pari
Sabai Hasayau

Chulasi la raati raati
Thiko chura chalayau
Timi la maya aanatai
Sarayau jori pari
Sabai Hasayau
Hase hase aachano ma
Ratna ko jindagi nai
Daralo jhaii aago salkeyos
Sadai bhare maya pauna
Mutu chalkeyos
Sadai bhare maya pauna
Mutu chalkeyos….

Timi la ta dubai
chadayau mann milane
Mutu lai jindagi bhaar
Aasu deyau choko maya
Lagauna lai

Timi la ta dubai
chadayau mann milane
Mutu lai jindagi bhaar
Aasu deyau choko maya
Lagauna lai
Aarko ko mannn dhar dhari
Ruwauna ko sukha sadai
Tada bata aantai tarkeyos
Sadai bhare maya pauna
Mutu chalkeyos
Sadai bhare maya pauna
Mutu chalkeyos

Mero Mann ma
Aago laauna ko
Mero mann dhar dhari
Ruwauna ko
Timro pani chatti bhitra
Aago dhankeyos
Sadai bhari maya pauna
Mutu chalkeyos
Sadai bhare maya pauna
Mutu chalkeyos…………