Mrityu Pachhi By Swaroop Raj Acharya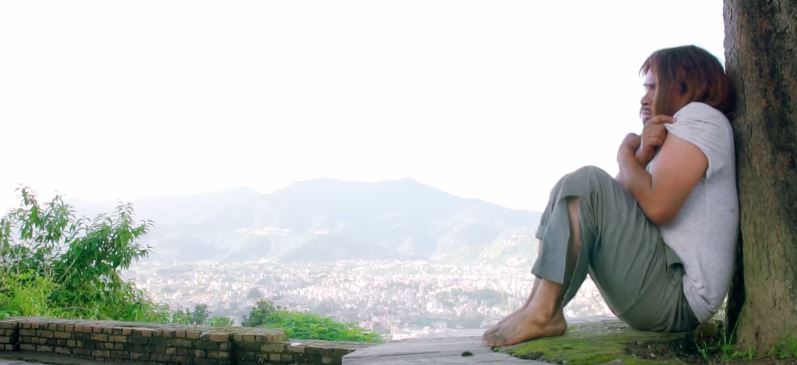 Mrityu pachhi is a New Melodious Sentimental Aadhunik pop Song from Album "ATIT". The music video features actor and actress are Rajendra, Anil, Ramkrishna and Celina. Mrityu pachhi is a Nepali song by Swaroop Raj Acharya which is directed by Nava Dhungel. Mrityu pachhi music video was edited by Madhab Belbase.
The music of this song is composed by Lal Bahadur Subba and lyrics was given by Bhawani Pokhrel. Swaroop Raj Acharya was a playback singer. He has given his Melodious voice for many films and Nepali melodious songs. This music video is based on true story. When you once listen this song, I am sure you will keep repeating it.
The music video is released officially online by SongsNepal via Youtube. Hope that you will enjoy this Melodious pop Aadhunik Song Mrityu pachhi.

Here is the lyrics for the song:
Mrityu pachhi
Chita aagi
Yesto ni bachako chhu
Chota pachi betha aagi
Bich bata hasako chu
Mrityu pachhi
Chita aagi
Yesto ni bacha ko chhu…

Dhakhana haru
Phul dhakhachan
Juna dhakhachan
Tara dhakhachan

Dhakhana haru
Phul dhakhachan
Juna dhakhachan
Tara dhakhachan
Dhukhana haru
Hasada hasadai
Parelima Aashu Bhetchan
Milan pachi
Bichod aagi
Yesto ni Bhachako chu
Chota pachi betha aagi
Bich bata hasako chu….
Chota pachi betha aagi
Bich bata hasako chu…

Bhanna haru
Kathai bhanchan
Afana bhanchan
Piyara bhanchan

Bhanna haru
Kathai bhanchan
Afana bhanchan
Piyara bhanchan
Afana bhana
Bitra bitrai
Kalaji ma
Chura ropachan
Maya pachi
Ghrida aagi
Tasto pani bachako chu