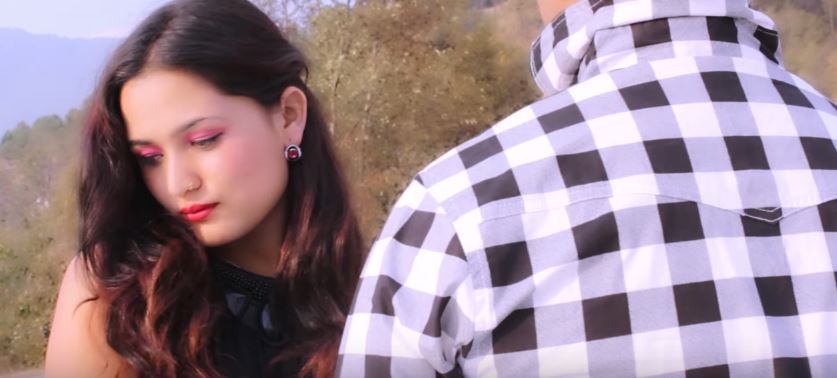 Na Timro is a New Nepali Most Melodious Sentimental Aadhunik Song by Melina Rai. The music video features by Jhalak, Manjana, Kumar and Samjhana. Na Timro is a Nepali song by Melina Rai which is directed by Jhalak Bibas. Na Timro music video was edited by Jivan Shahi and music video was cinematographed by Cool on Entertainment.
The music of this song is composed by Rajesh Kumar shrestha and lyrics of this song was written by Rajesh Kumar shrestha himself. Nepali singer Melina Rai is playback singer. Melina Rai's voice is as beauty as her personal appealing. She is a good singer who think a lot of different things in a performance. Na Timro is a sentimental heart touching song of Melina Rai. When you once listen this song, I am sure you will keep repeating it. Overall, Melina Rai's Na Timro is a nice and soothing song with great melody.
The music video is released officially online by SongsNepal via Youtube. Hope that you will enjoy this Melodious Aadhunik Sentimental Song Na Timro.
Here is the lyrics for the song:
Na timro sirma sajhi ye
Na timro paetala suhaye
Na timro sirma sajhi ye
Na timro paetala suhaye
Timro nimti sara sansar
Tihagi diye
Badla ma hoo tiras kar paye
Tiras kar paye…

Janma janma dherai janma
Satha dinchu bhani
Mitha katha bunu
Aswasan ko bilauna gayau
Hooo
Janma janma dherai janma
Satha dinchu bhani
Mitha katha bunu
Aswasan ko bilauna gayau
Aadhi bato birami ma
Duniya ko bela garayau
Phul rope purbari ma
Khadha ghari jail bhanayau
Aderi bhanai ko niyauli sari
Eklai runchu eklai tolauchu
Akanta ma timilai bolauchu…

Jali rahe sahi raye
Chiya chiya bani
Timrai nimti bhani
Badanam ko puraskar diyau
Jali rahe sahi raye
Chiya chiya bani
Timrai nimti bhani
Badanam ko puraskar diyau
Sansar jitchu bhanna mayalu
Kina harayau chokho maya ma
Adhi huri barkha banera
Bagae diyau sagai bhela ma
Ujhada jiwan ma
Jiudo las sari
Bihosi mai barbarauchu
Kahalidai eklai karauchu…………