Nasakchhu Timilai by Sudhir Adhikari Ft. Keki Adhikari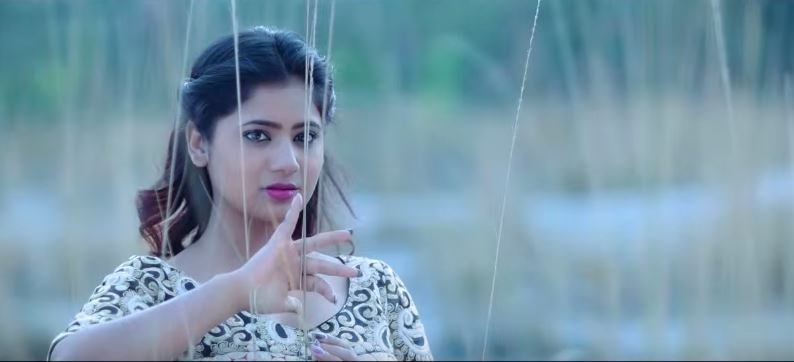 Nasakchhu Timilai is a New Aadhunik Nepali Melodious pop song from Album "NASALU AANKHA".  The music video features Keki Adhikari and Bikram. Nasakchhu Timilai is a Nepali song by Sudhir Adhikari which is directed by Saman Adhikari. Nasakchhu Timilai music video was edited by Nishan Ghimire.
The music of this song was composed by Sudhir Adhikari & Rajesh Chhetri and lyrics was written by Sudhir Adhikari. The music video is featuring by versatile actress Keki Adhikari. She is also known as Queen of music video of Nepal. She has appeared in numerous music videos, television commercials, print ads and more than a dozen of Nepali movies. In this music video, Bikram express their internal feeling towards actress Keki Adhikari. But, Keki Adhikari doesn't understand the love and feeling of Bikram towards herself.
The music video is released officially online by SongsNepal via Youtube. Hope that you will enjoy this Melodious pop Song Nasakchhu Timilai.

Here is the lyrics for the song:
Nasakchhu Timilai
Meri hou bhanna
Nasakchhu birsana

Nasakchhu Timilai
Meri hou bhanna
Nasakchhu birsana
Afanta thani
Mutu ma rakhi
Skinau samjhana
Nasakchhu Timilai
Meri hou bhanna
Nasakchhu birsana…

Pagal theyo mann
Rahara la choyo
Galti ta bhayena
Pagal theyo mann
Rahara la choyo
Galti ta bhayena
Ma bhueko dhulo
Timi bhayau juna
Ma bhueko dhulo
Timi bhayau juna
Bhetana nai sakina
Kasla po dhekhala
Royako manna
Jali yo sansar ma
Nasakchhu Timilai
Meri hou bhanna
Nasakchhu birsana
Afanta thani
Mutu ma rakhi
Skinau samjhana…

Jindagi ho
Milana ra bichod
Rita yo purano

Jindagi ho
Milana ra bichod
Rita yo purano
Ramaela thau
Timi na huda
Ramaela thau
Timi na huda
Lagana cha birano
Bichod ko bela
Gayako geeta
Rakha hai samjhana
Nasakchhu Timilai
Meri hou bhanna
Nasakchhu birsana
Afanta thani
Mutu ma rakhi
Skinau samjhana
hoo Skinau samjhana……