Natak Aba by Bishwo Pradhan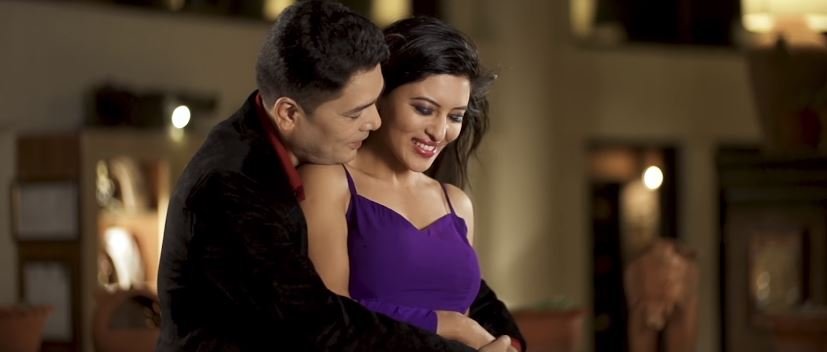 Natak Aba is a new Nepali melodious sentimental song by BishwoPradhan. The music video features Bishwo Pradhan and Sabhyata Giri. Natak Aba is a Nepali song which was directed by VJ. The music video was cinematographed by Uttam Humagain and was edited by Prabin Shrestha.
The lyrics as well as music for this song was composed by Mahesh Gyawali and music video was arranged by Babu Pradhan. The music video features versatile Sabhyata Giri. She is one of the hot and sexy actress who has established herself as a successful model in the cine as well as music video world. Natak Aba is a sentimental song which want to deliver the message that its hard to pretend you love someone when you don't but harder to pretend that you don't love someone when you really do. When you once listen this song, I am sure you will not forget to like and share this music video with everyone.
The music video is released officially online by HighlightsNepal via Youtube. Hope that you will enjoy this melodious sentimental song Natak Aba.
Here is the lyrics for Natak Aba:
Natak aba dherai nai bho mayako
Abi naya pani yesto shambandha
Todnunai jhati bharu
Hami banau priya
Milne sathi milne sathi
Milne sathi

Natak aba dherai nai bho mayako
Abi naya pani yesto shambandha
Todnunai jhati bharu
Hami banau priya
Milne sathi milne sathi
Milne sathi…….

Samjhauta gare ra
Basnu bhanda ta chhutiyeko
Nai jhati Chhal gare ra
Jeunu Bhanda ta
Rittiyako ni jati
Dhoka aba dherai nai
Bho swarth pani
Atti nai vo
Baru hami banaum priya
Milne sathi milne sathi
Milne sathi……..

Mann jalie angalnu bhand
Ta nibhaya ko nai jhati
Pal pal marnu bhanda ta
Bhahula yeko nai jhati
Khela aba dherai naii bho
Upahasha atti nai bho
Aatti nai bho
Kalo badal lai chirnu nai jhati
Baru hami banaum priya
Milne sathi milne sathi
Milne sathi
Milne sathi milne sathi
Milne sathi…………