Orali lageko by Ram Krishna Dhakal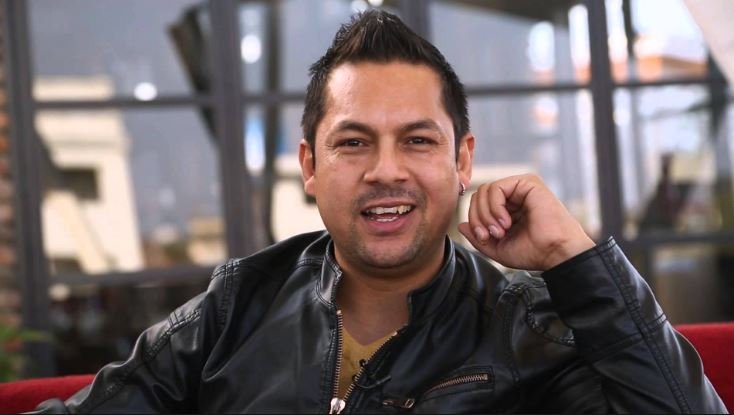 Orali lageko is a Nepali aadhunik song by Ram Krishna Dhakal. In this music video singer Ram Krishna Dhakal have given their melodic voice. Ram Krishna Dhakal is the well known singer with great voice and sings mostly emotional songs.
This song clearly shown that In life, dont expect anything from anyone. Because expectation, when not fulfilled, gives you pain. When you get something without expecting it, It gives you pleasure. Keep doing your part and leave the rest to God. This is one of the old song which makes Ram Krishna Dhakal name in top list of Nepali singer. When you once listen this song, I am sure you will keep repeating it.
The music video is released officially online by Music Nepal via Youtube. Hope that you will enjoy this melodious aadhunik song Orali lageko.
Here is the lyrics for Orali lageko:
Orali lageko harin
ko chal bho
Bachun jel samma pani
Mare kai hal bho
Chal garyo maya le
Chal garyo maya le
Chal garyo maya le
Chal garyo maya le

Orali lageko harin
ko chal bho
Bachun jel samma pani
Mare kai hal bho
Chal garyo maya le
Chal garyo maya le
Chal garyo maya le
Chal garyo maya le…….

Muharai ramro siris jasto
Jun tara har khako
Tyo jodhi dhekhada
Sabai le bhantheya
Ishwor nai har khako

Muharai ramro siris jasto
Jun tara har khako
Tyo jodhi dhekhada
Sabai le bhantheya
Ishwor nai har khako
Maya ta rayecha dharilo chura
Retinai paryo ni
Retinai paryo ni
Basai uthaune kasto
Yo khel bho
Jiban ma dherai dherai
Dherai nai jhel bho
Chal garyo maya le
Chal garyo maya le
Chal garyo maya le
Chal garyo maya le…….

Sabai ko dhekhachu
Haasi ra khusi
Shikhar ko baato ma
Afno ta barai bhagya nai
Fatyo maya kai fato ma

Sabai ko dhekhachu
Haasi ra khusi
Shikhar ko baato ma
Afno ta barai bhagya nai
Fatyo maya kai fato ma
Due chara din ko tyo
Mirgha trisana k
Dhekhanu paryo ni
K Dhekhanu paryo ni
Jhirai ma uneko
Machi jhai hal bho
Jindagi dhekhi aba
Khusi nai par bho
Chal garyo maya le
Chal garyo maya le
Chal garyo maya le
Chal garyo maya le

Orali lageko harin
ko chal bho
Bachun jel samma pani
Mare kai hal bho
Chal garyo maya le
Chal garyo maya le
Chal garyo maya le
Chal garyo maya le…………