Pal Pal Chot By Yubaraj Chaulagain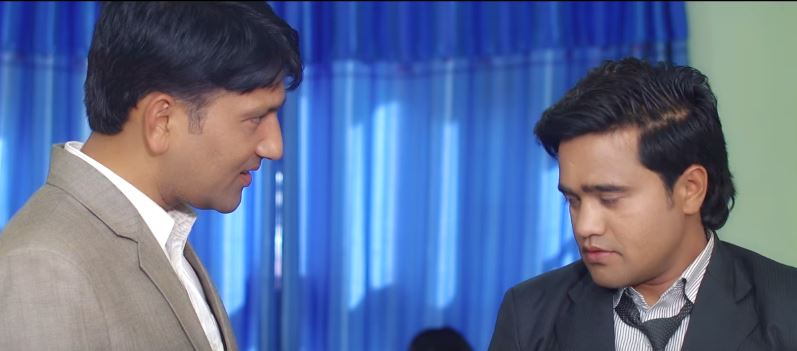 Pal Pal Chot is a New Nepali Most Melodious Aadhunik Romantic pop Song by Yubaraj Chaulagain. The music video features by Sanam Kathayat, Chandra, Santosh and Bheshraj Pokhrel. Pal Pal Chot is a Nepali song by Yubaraj Chaulagain which was directed by Tekendra Shah. Pal Pal Chot Music video was cinematographed by Utsav Dahal and music video was edited by Radha Krishna Acharya.
The music of this song is composed by Rajkumar Bagar and lyrics of this song was written by Manoj Gurung. The music video features by model Sanam Kathayat. Pal Pal Chot is a heart touching sentimental song which provides information that In life, dont expect anything from anyone. Because expectation, when not fulfilled, gives you pain. Here, Sanam has expected to much from Chandra which gives him too much pain. When you once listen this song, I am sure you will keep repeating it. Pal Pal Chot music video Singer Yubaraj Chaulagain has specially thanks to Principal of Texas international collage Bheshraj Pokhrel and whole family of Texas collage for helping the Pal Pal Chot music video team.
The music video is released officially online by Music Nepal via Youtube. Hope that you will enjoy this Melodious Aadhunik Song Pal Pal Chot.

Here is the lyrics for the song:
Pal Pal chot pauda pani
Timrai bhar pari rahe
Pal Pal chot pauda pani
Timrai bhar pari rahe
Sayad bhul merai theyo ki
Sayad dos merai theyo ki
Timilai ek tarfi
Maya gari rahe
Pal pal chot pauda pani…

Juni juni bhar ko lagi
Choko siudo sajhau bhanau
Juni juni bhar ko lagi
Choko siudo sajhau bhanau
Bacha kasam khadai malae
Satha chodi na jau bhanau
Pal Pal chot pauda pani
Timrai bhar pari rahe
Sayad bhul merai theyo ki
Sayad dos merai theyo ki
Timilai ek tarfi
Maya gari rahe
Pal pal chot pauda pani…

Afno banna afai
Gayau afai parae bani
Afno banna afai
Gayau afai parae bani
Bato herai basako chhu
Ajhai parki auchau bhani
Pal pal ghat garda pani
Timrai bhar pari rahe
Sayad bhul merai theyo ki
Sayad dos merai theyo ki
Timilai ek tarfi
Maya gari rahe
Pal pal chot pauda pani………