Pardaa Pachhadi by Ananda Karki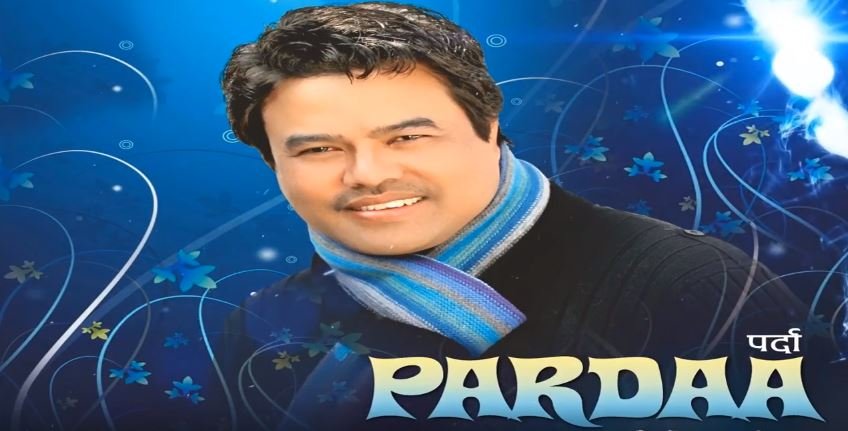 Pardaa Pachhadi is an Pop and Gajal Nepali song by Ananda Karki. This song is about the reality of the world that is all things happened behind screen. This is heart touching melodious song that express the feeling towards world.
Pardaa Pachhadi is an emotional song sang by Ananda Karki. In this music video Ananda has given his melodious voice. He is the one of the best singer of his time. He has lots of fans who love his songs. His vocal so good and can bring tears in every listeners eyes because his vocal directly touches the heart of the listeners.  In this song he explained the reality of this world where every this happens behind screen. Nothing is fair here, behind every help the helper expected something in return. This song tries to remove the mask of kindness from this brutal and selfish world. I assure you people will love the song and tune repeatedly once after you hear it.
The music video is officially released online by Ananda Karki via YouTube. Hope you guys will love this song "Pardaa Pachhadi".
Here is the lyrics for the song Pardaa Pachhadi:
Je je hune ho hunchha yaha
Parda pachhadi nai
e je hune ho hunchha yaha
Parda pachhadi nai
Lukeera kohi runchha yaha
Parda pachhadi nai
Je je hune ho hunchha yaha
Parda pachhadi nai

Yo rangmanch jhut ho
Bhram ho ra bertha ho
Yo rangmanch jhut ho
Bhram ho ra bertha ho
Yo rangmanch jhut ho
Bhram ho ra bertha ho
Maakuro jaal bunchha yaha
Parda pachhadi nai
Maakuro jaal bunchha yaha
Parda pachhadi nai

Khulchhan rahasya sara
Khulnu ho jindagi
Khulchhan rahasya sara
Khulnu ho jindagi
Khulnu ho jindagi
Khulchhan rahasya sara
Khulnu ho jindagi
Khulchhan rahasya sara
Khulnu ho jindagi
Sutukka kohi sunchha yaha
Parda pachhadi nai
Sutukka kohi sunchha yaha
Parda pachhadi nai
Lukera kohi runchha yaha
Parda pachhadi nai
Je je hune ho hunchha yaha
Parda pachhadi nai
Je je hune ho hunchha yaha
Parda pachhadi nai