Pheri Timro Yaad Aayo by Ananda Karki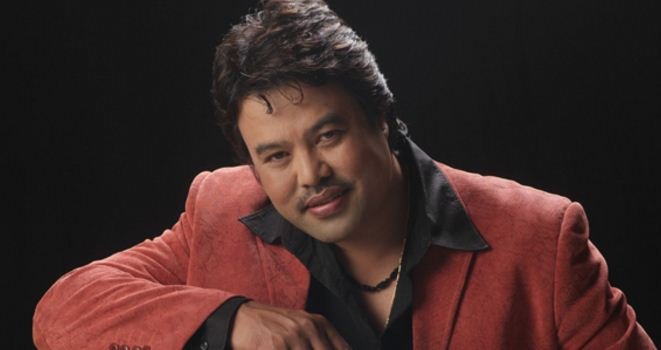 Pheri Timro Yaad Aayo is an aadhunik Nepali song by Ananda Karki. The music video was cinematographed by Bidur Pandey and edited by Mishree Lal. This is a beautiful Nepali song directed by Bhusan Dahal.
Pheri Timro Yaad Aayo is an emotional song reminiscing love and the moments spent with love. Time passes but memories remains by. These memories are pleasant than any other things. Remembering the loved ones is as scenic as any other feelings. Despite of all the loving emotions attached with recollections, these remembrances sometime hurts like hell. Here in this video song, you will texture every circumstances related to the reminiscence. I assure you people will love the song and tune repeatedly once after you hear it.
The music video is officially released online by Music Nepal via YouTube. Hope you guys will love this song "Pheri Timro Yaad Aayo".
Lyrics for Pheri Timro Yaad Aayo;
Birseyeka sara kura

Samjhana ko majha aayo

Pheri timro yad aayo

Pheri timro yad aayo

Pheri timro yad aayo

Pheri timro yad aayo

 

Fulna thale mann ma pheri

Jaai jui boki haru

Khulna thale aakha bhari

Metha metha khusi haru

 

Ho fulna thale mann ma pheri

Jaai jui boki haru

Khulna thale aakha bhari

Metha metha khusi haru

 

 Saas bhari chahanako

Pheri  metho subash chhayo

Pheri timro yad aayo

Pheri timro yad aayo

 

 

Ranga chhardai bato bhari

Hidu jasto lagyo pheri

Timrai dil ka bhaka haru

Susaudai otha bhari

 

Ranga chhardai bato bhari

Hidu jasto lagyo pheri

Timrai dil ka bhaka haru

Susaudai otha bhari

 

Ranga chhardai bato bhari

Hidu jasto lagyo pheri

Timrai dil ka bhaka haru

Susaudai otha bhari

 

Samjhana ma sangliyera

Pheri tehi saajha aayo

Pheri timro yad aayo

Pheri timro yad aayo