Phool Sabai by Melina Rai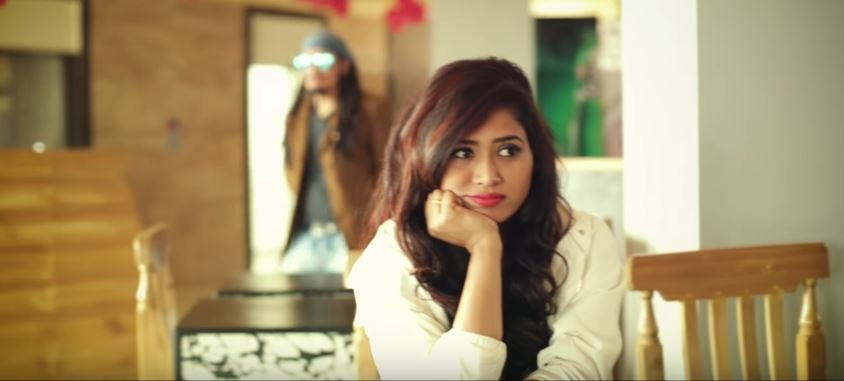 Phool Sabai is a New Nepali Most Melodious Sentimental Aadhunik Song by Melina Rai. The music video features D.B Bomjan, Sweety Chand and Saru Singh Thakuri. Phool Sabai is a Nepali song by Melina Rai which is directed by Hari Malla. Phool Sabai music video was edited by Sushil Neupane.
The music of this song is composed by Tika Bomjan and lyrics was written by Buddha Lama. Nepali singer Melina Rai is playback singer. Melina Rai's voice is as beauty as her personal appealing. She is a good singer who think a lot of different things in a performance. Phool Sabai is a sentimental song. Phool Sabai Music video was cinematographed by Suman Koirala. Phool Sabai song was recorded at Digital Kathmandu Studio. When you once listen this song, I am sure you will keep repeating it.
The music video is released officially online by SongsNepal via Youtube. Hope that you will enjoy this Melodious Aadhunik Sentimental Song Phool Sabai.

Here is the lyrics for the song:
Phool Sabai Jhari gayo
Ritai bhayo bota pani
hooo
Phool Sabai Jhari gayo
Ritai bhayo bota pani
Nisturi la chodi dida
Garo bhayo chota pani
Phool Sabai Jhari gayo
Ritai bhayo bota pani…

Mutu jhalda aashu khasyo
Aashu sabai riti sakyo
hooo
Mutu jhalda aashu khasyo
Asahu sabai riti sakyo
Maela harda sadai bhari
Nisturi la jiti rayo
Phool Sabai Jhari gayo
Ritai bhayo bota pani…

Chokho maya latyayera
Arkai lai rojha pachi
hooo
Chokho maya latyayera
Arkai lai rojha pachi
Eklo bhaye yo jiwan ma
Timila satha choda pachi
Phool Sabai Jhari gayo
Ritai bhayo bota pani

Phool Sabai Jhari gayo
Ritai bhayo bota pani
Nisturi la chodi dida
Garo bhayo chota pani
Phool Sabai Jhari gayo
Ritai bhayo bota pani……