Siri Ma Siri (Audio) By Sanjeev Pradhan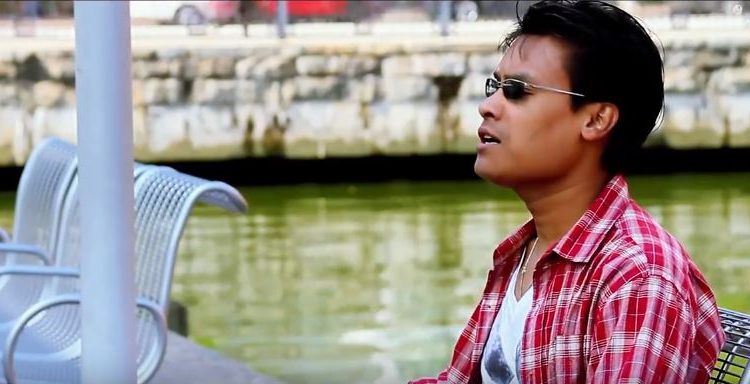 Siri Ma Siri is a New pop song by Sanjeev Pradhan. Here in this song Sanjeev is expressing his inner feelings by relating them to some traditional things like traditional marriage, love story and many more.
The music of this song was composed by Sanjeev Pradhan and lyrics of this song was written by Sanjeev Pradhan himself. The singer Sanjeev has given his melodious voice in this song. He is one of the well known singer in the music industry. He gives lots of his creations to his fan followings. He's also performed in places like Hong Kong to Sikkim and every corner of Nepal. With 120 singles and 12 albums his aim is still remains to be a better singer. And he's not afraid to say that he is jealous with non other than the great Narayan Gopal. This song is very awesome and music and lyrics make feel something different inside heart. If you want to feel that something then you have to listen to this song.
The music video is released officially online by Khagendra Begha via Youtube. Hope that you will enjoy this Melodious Sentimental Songs Siri Ma Siri by Sanjeev Pradhan.
Here is the lyrics for the song Siri Ma Siri :
Sirima siri
Baisako bela
Uhileko kura khuelera gaye
Nagara teo kura
Fakaudaima ko manchha ra
Sabaile kaha vagauchha ra
Sirima siri
Baisako bela
Uhileko kura khuelera gaye
Nagara teo kura
Fakaudaima ko manchha ra
Sanaile kaha vagauchha ra

Himala chuchurama
Uhileko teo palama
Motara gadi kahabata hunthe
Dolima chadae lanthe
Fakaudaima ko manchha ra
Sanaile kaha vagauchha ra
Sirima siri
Baisako bela
Uhileko kura khuelera gaye
Nagara teo kura
Fakaudaima ko manchha ra
Sabaile kaha vagauchha ra

Simal batasaima
Udeo akasaima
Simal batasaima
Udeo akasaima
Yo man pani tyo man jastai
Hunchha jowanaima
Fakaudaima ko manchha ra
Sabaile kaha vagauchha ra
Sirima siri
Baisako bela
Uhileko kura khuelera gaye
Nagara teo kura
Fakaudaima ko manchha ra
Sabaile kaha vagauchha ra