Sunya Ti Raat Ma by Melina Rai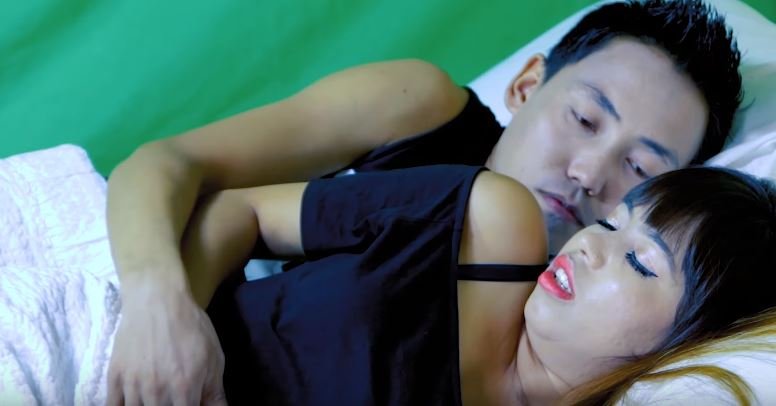 Sunya Ti Raat Ma is a new Nepali sentimental song from album "Dodhaar". The music video features Saku Thapa, Saeron Rumba and Basanta Yamfu. Sunya Ti Raat Ma Nepali song by Melina Rai which is directed by Hang Chemjong. This music video was edited by Aneel Katwal and was cinematographed by Tekendra Chemjong.
The music for the song was composed by Bijaya Shrestha and Janam Wanem and lyrics was written by Janam Wanem. The music video features hot and beautiful model, Saku Thapa. Sunya Ti Raat Ma is the sentimental song which is full of emotional. This music video shows that everything is temporary emotions, thoughts, people and scenery, so don't become attached just flow with it. The melodious voice is given by Melina Rai. Nepali singer Melina Rai is playback singer. When you once listen this song, I am sure you will keep tuning it.
The music video is released officially online by HighlightsNepal via Youtube. Hope that you will enjoy this sentimental song Sunya Ti Raat Ma.
Here is the lyrics for Sunya Ti Raat Ma:
Sunya Ti Raat Ma
Timro yaad le satae rayo

Sunya Ti Raat Ma
Timro yaad le satae rayo
Timi sachai nisturi rayechau
Attita le baljhae rayo
Sunya Ti Raat Ma Timro……

Komal mero mutu lai
Bahana ma todhi gayau

Komal mero mutu lai
Bahana ma todhi gayau
Chokho maya ko asha dhekhae
Chokho maya ko asha dhekhae
Chotai chot diyera gayau
Chotai chot diyera gayau
Thaha bhayena malae kina
Timi ma pariwatan aako
Timi sachai nisturi rayechau
Attita le baljhae rayo
Sunya Ti Raat Ma Timro……

Maya ko sima bhaye
Yeti maya garthena hola

Maya ko sima bhaye
Yeti maya garthena hola
Timro jhuto maya ma pari
Timro jhuto maya ma pari
Aashu ma jhar dina hola
Aashu ma jhar dina hola
Timi le haso lute pachi
Dhukna ta mannai bhayo
Timi sachai nisturi rayechau
Attita le baljhae rayo
Sunya Ti Raat Ma Timro…… ……………