Tahalka by Aim Lama Ft. Shilpa Pokhrel and Pushpa Khadka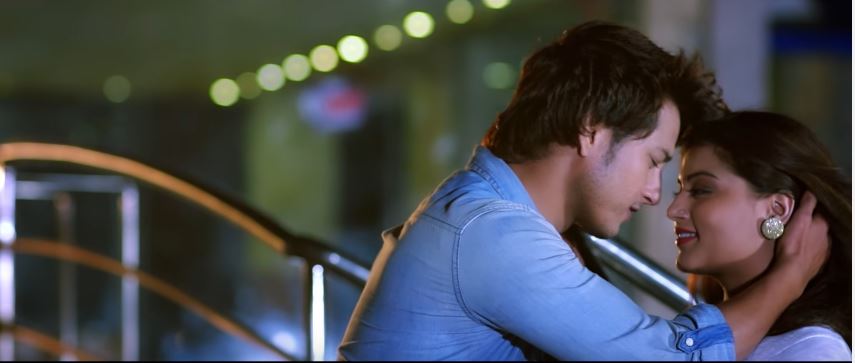 Tahalka is a New Nepali Aadhunik Pop Song by Aim Lama. The music video features actor and actress are Pushpa Khadka and Shilpa Pokhrel. Tahalka is a Nepali song by Aim Lama which is directed by Arjun Adhikari. Tahalka music video was edited by Nishan Ghimire.
The music of this song is arranged by Kiran Kandel and lyrics was given by Shital Kadambinee. The music video is featuring by versatile actress Shilpa Pokhrel. He has appeared in numerous music videos, television commercials, print ads and many more Nepali movies. Tahalka is romantic pop song. Tahalka music video is choreographed by Suren Basyal.
The music video is released officially online by SongsNepal via Youtube. Hope that you will enjoy this Romantic pop Song Tahalka.

Here is the lyrics for the song:
Gau mai tahalka
Bazar mai tahalka…

Gau mai tahalka
Bazar mai tahalka
Tahalkai tahalka
Sansar mai tahalka
Tahalkai tahalka
Sansar mai tahalka…

Tahalka ohooo tahalka
Tahalkai tahalka
Sansar mai tahalka
Tahalkai tahalka
Sansar mai tahalka…

Chalai na pae aauyau

Chalai na pae aauyau
Timi vaechalo jhae
Timi vaechalo jhae
Timi vaechalo jhae
Timi vaechalo jhae
Chalai na pae aauyau
Timi vaechalo jhae
Timi vaechalo jhae
Layau layau layau layau
jindagi ko milar
Mai tahalka
jindagi ko milar
Mai tahalka
Tahalka tahalka
Tahalka tahalka…

Murda haru bacha

Murda haru bacha
jiuda haru mara
jiuda haru mara
jiuda haru mara
jiuda haru mara…

Murda haru bacha
jiuda haru mara
jiuda haru mara
Machayau Machayau
Machayau Machayau
Bina singar mai tahalka
Bina singar mai tahalka
Gau mai tahalka
Bazar mai tahalka
Tahalkai tahalka
Sansar mai tahalka
Tahalkai tahalka
Sansar mai tahalka…