Timi Bhayeu Budhi Pipal By Sishir Yogi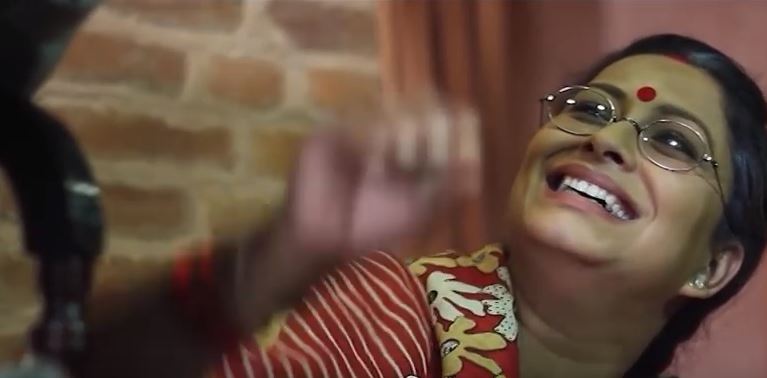 Timi Bhayeu Budhi Pipal is a Nepali adhunik song by Sishir Yogi. This music video features Sarita Giri and Deven Giri. Timi Bhayeu Budhi Pipal Nepali song is directed by Bhusan Dahal and edited by Bharat Mani Regmi. This music video is made possible by a day long hard work of cameraman Bidur Pandey.
The lyrics for the song was written by Deven Giri and music was composed by Shambhujeet Baskota. Timi Bhayeu Budhi Pipal is a heart touching music video. This music video shows the how hard life become when we all grown up to old age. And life will be more harder when there is no one  to take care of us in old age. In this song artists Sarita and Deven plays a role of husband and wife who have lost their child. Their realistic acting and the melodious voice of the Sishir make this music video more heart touching. Once you listen to this song, I am sure you will keep repeating it.
The music video is officially released online by Music Nepal via Youtube. Hope that you will enjoy this sentimental adhunik song Timi Bhayeu Budhi Pipal.
Here is the lyrics for the song Timi Bhayeu Budhi Pipal:
Timi bhayou budhi pipal
Timi bhayou budhi pipal
Ma ta budho bara
Jindagi ko chautaarimaa
Jindagi ko chautaarimaa
Ek arkako bhar
Ek arkako bhar
Ek arkako bhar

Chhora naati kaha kaha
Aafnai aafnai sur
Dukha parda aasu puchchhne
Aru ko nai chha ra
Sake samma ruwaaiyena
Sake samma ruwaaiyena
Ti santaanlai pahile
Sangai haasna suhaaiyena
Budheskaalmaa ahile
Timi bhayou budhi pipal

Bara ko bhar pipal lai
Pipal ko bar lai
Jyaan thalida
Dabaai khuwaaune
Kohi chhaina haamilai
Jindagaani yestai rahechha
Jindagaani yestai rahechha
Kahile ghaam ta chhaaya
Sachchai mitho hudo raichha
Budheskaal ko maya

Timi bhayou budhi pipal
Ma ta budho bara
Jindagi ko chautaarimaa
Jindagi ko chautaarimaa
Ek arkako bhar
Ek arkako bhar
Ek arkako bhar
Timi bhayou budhi pipal
Timi bhayou budhi pipal