Timi Bina by Sujan Rasaili Ft. Barsha Shiwakoti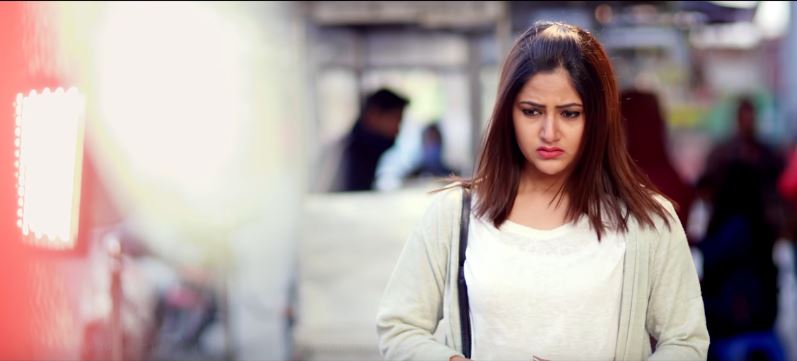 Timi Bina is a New Nepali Aadhunik  Melodious Pop Song by Sujan Rasaili. The music video features Sujan Rasaili, Shahil Khan, Mesha Nyaichyai and Barsha Shiwakoti. Timi Bina is a Nepali song by Sujan Rasaili which is directed by Bigyan Rai. Timi Bina music video was Cinematographed by Rameswor Karki.
The music video of this song is arranged by Gopal Rasaili and lyrics as well as music was composed by Kamal Khatri. The music video is featuring by versatile actress Barsha Shiwakoti. Nepali actress and model Barsha Siwakoti has established herself as a successful model in Nepali music video.
The music video is released officially online by SongsNepal via Youtube. Hope that you will enjoy this Sentimental Melodious Pop Song Timi Bina.

Here is the lyrics for the song:
Kasto maya diyau timile
Bujnai garo vo
Kasto maya diyau timile
Bujnai garo vo
Malai
Timi bina ek pal
Jiuna pal pal garo vo
Timi bina ek pal
Jiuna pal pal garo vo
Timi bina ek pal
Jiauna pal pal garo vo
Malai
Timi bina ek pal
Jiuna pal pal garo vo
Timi bina ek pal
Jiuna pal pal garo vo…
Tana pani timi vanchau
Dhana pani timi vantheau
Maile ferne yo sasako
Dharkan pani timi vantheau

Tana pani timi vantheau
Dhana pani timi vantheau
Maile ferne yo sasako
Dharkan pani timi vantheau
Chodi malai jau vanchau
Kaile naau vanchau
Chodi malai jau vanchau
Kaile naau vanchau
Timi bina ek pal
Jiuna pal pal garo vo
Timibina ekpal
Jiuna pal pal garo vo
Timi bina ekpal
Jiuna pal pal garo vo
Malai
Timi bina ek pal
Jiuna pal pal garo vo…

Aasa pani timi vantheau
Basa pani timi vantheau
Maile ferne sasako
Dharkan pani timi vantheau

Aasa pani timi vantheau
Basa pani timi vantheau
Maile ferne yo sasako
Dharkan pani timi vantheau
Chodi malai jau vanchau
Kaile naau vanchau
Chodi malai jau vanchau
Kaile naau vanchau
Timi bina ek pal
Jiuna pal pal garo vo
Timi bina ek pal
Jiuna pal pal garo vo
Timi bina ek pal
Jiuna pal pal garo vo
Malai
Timi bina ek pal
Jiuna pal pal garo vo
Timi bina ek pal
Jiuna pal pal garo vo
Timi bina ek pal
Jiuna pal pal garo vo……