Timilai Maya Garne Manche by Pramod Kharel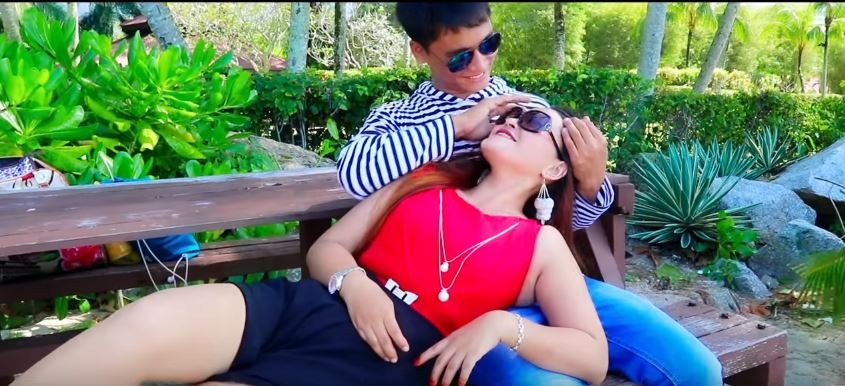 Timilai Maya Garne Manche is a New Aadhunik Nepali Melodious sentimental pop song by Pramod Kharel. The music video features by Rimsha Rai and  Arpan Glan Tamang. Timilai Maya Garne Manche is a Nepali song by Pramod Kharel which is directed by Keshab Chapagain. Timilai Maya Garne Manche music video was Cinematographed by Keshab Chapagain and music video was edited by Lalit Singh Saud.
The music of this song was composed by Arpan Glan Tamang and Lyrics of this song is written by Arpan Glan Tamang himself. Pramod Kharel is a one of the established and much-loved singers in Nepali music industry. Pramod Kharel is a playback singer. His many recorded song are popular. Timilai Maya Garne Manche is a heart touching sentimental song. This music video teaches us that In life, dont expect anything from anyone. Because expectation, when not fulfilled, gives you pain. When you once listen this song, I am sure you will keep repeating it. Hope that may this song be the superhit song as "jhuma jumka wali".
The music video is released officially online by HighlightsNepal via Youtube. Hope that you will enjoy this Melodious Aadhunik Sentimental pop Song Timilai Maya Garne Manche.

Here is the lyrics for the song:
Timilai Maya Garne Manche
Haru dherai chhan hola
Maela jati maya garna
Maela jati maya garna
Aru koe chaena hola
Ooo maya timi nai hau
Mero jindagi
Ooo maya timi nai hau
Mero prand pani
Timilai Maya Garne Manche
Haru dherai chhan hola
Maela jati maya garna
Maela jati maya garna
Aru koe chaena hola…

Timro lagi marchu bhanna
Haru Dherai pachi lage hola
Maela jati sacho maya launa
Aru ko po hola
OOO maya timi nai hau mero
Dui aakha
Her janam janam timi sagai
Jiuna marne chhu ma
Her janam janam
Ooo maya timi nai hau
Mero jindagi
Ooo maya timi nai hau
Mero prand pani…

Timrai haat bata
Bisa piyera pani
Ma marna tayar chhu
Bharu pare timrai
Nimti jiyanai pani
Dina tayar chhu
OOO maya timi nai hau mero
Dui aakha
Her janam janam timi sagai
Jiuna marne chhu ma
Her janam janam
Ooo maya timi nai hau
Mero jindagi
Ooo maya timi nai hau
Mero prand pani……………