Timile Ta Birseu Are by Melina Rai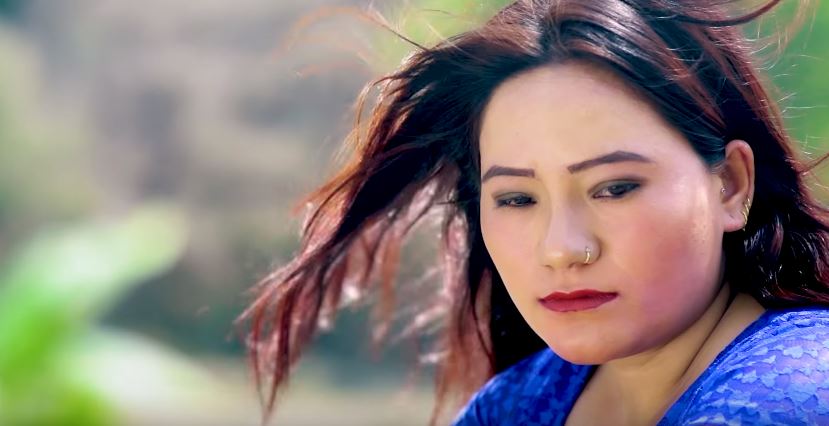 Timile Ta Birseu Are is a new Nepali sentimental song by Melina Rai. The music video features Buddhabir Thapa, Rabina Lama, HR Soni and Dinnu Sewa. This music video was edited by Prakash SK and was cinematographed by Basu Baral. Timile Ta Birseu Are is a Nepali song that tells that if we love some one then love him/her from deep inside. This music video is directed by Samir Thokar.
The lyrics and music for this song was done by Rajesh Rai. This music video express how the relationship between boy and girl who love each other must be. Rabina Lamais a beautiful well known model and actress in Nepali music industry. She has appeared in numerous music videos mostly in emotional songs and some advertisements too. The melodious voice was given by Melina Rai. Nepali singer Melina Rai is playback singer. Melina Rai's voice is as beauty as her personal appealing. When you once listen to this music video, I am sure you will keep repeating it
Timile Ta Birseu Are is officially released online by Music Nepal via YouTube. Hope that you guys will enjoy this melodious sentimental song.
Here is the lyrics for Timile Ta Birseu Are:
Timile Ta Birseu Are
Hamro ma prema

Timile Ta Birseu Are
Hamro ma prema
Timile Ta Birseu Are
Hamro ma prema
Mutu bhitra basa maagi
Khojhau gala sema
Khojhau gala sema
Timile Ta Birseu Are…….

Kati maya garchu timilai
Malae bhanda timilai thaha cha

Katiiii kati
Kati maya garchu timilai
Malae bhanda timilai thaha cha
Bhaera jasto bhaye pani
Bhitri jali racha jali racha
jali racha jali racha
Timile ta chadau are
Mero gau ghara
Timile ta chadau are
Mero gau ghara
Mutu bhitra basa maagi
Mutu bhitra basa maagi
Bhae gayau tadha……..

Samjhana lai garo bhayo
Timro mero atita ka pal

Samjhana lai garo bhayo
Timro mero atita ka pal
Bhanne gartheyau parkhi basnu
Mitho huncha pratiksha ko fal
Timile ta layau hare
Dhan ma pheri maya
Timile ta layau hare
Dhan ma pheri maya
Mutu bhitra basa magi
Mutu bhitra basa magi
Paryau aja chal ma
Paryau aja chal ma…………