Timle Bato Fereu Are by Melina Rai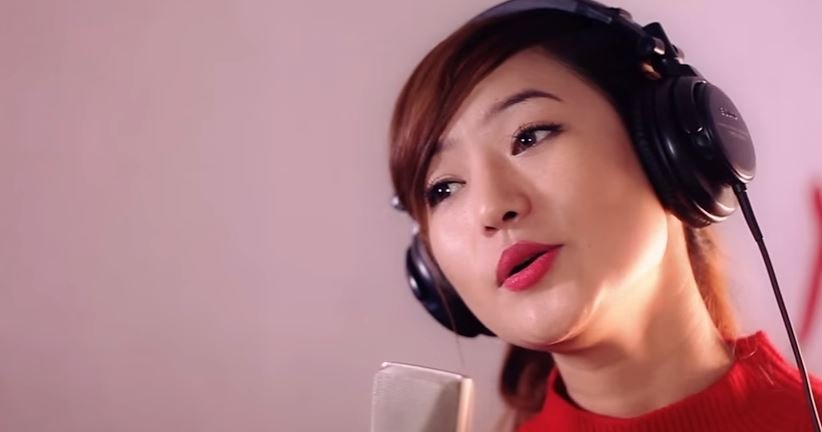 Timle Bato Fereu Are is a Nepali melodious song by Melina Rai. This song is officially released online by Manoranjan Nepal.
Darpan Rai has composed the lyrics of this beautiful song as the music is composed by Tanka Budhathoki. This music video is just a simple recording version at Studio 9 during the recording of the song. You can enjoy this melodious song as available here.
Here is the complete lyrics of Timle Bato Fereu Are:
Timle bato fereu are
arkai lai herau are
timle bato fereu are
arkai lai herau are

Yo halla chha timile
yo halla chha timile
mero biswas fereu are

Timle bato fereu are
arkai lai herau are…

Kae pal ko bichhodlai sahana sakenau
kae pal ko bichhodlai sahana sakenau
Mero maya samjhara rahana sakinau
samaya ko khel hare
bhayethe ma ta dur
akhir chalna thalyo tyaha
timro afnai sur

Timle maya marau are
mero chaha sarau are
yo halla xa timi le
yo halla xa timi le
arakai lai rojyau are..

Timile bato fereu are
arakai lai herau are…

K sagai na hunu mero galti vayo
k sagai na hunu mero galti vayo
k ek pal ko matra hamro preeti thiyo
timile garda mero jiban ghar na ghat ko vayo
timilai khusi milda mero dil ma pairo gayo
timle nata todyau are
mero tasbir phalau are
yo halla chha timi le
yo halla chha timi le
mero biswas fereu are..

Timle bato fereu are
arkai lai herau are
yo halla xa timi le
yo halla xa timi le
mero biswas serau are

Timle bato fereu are
arkailai herau are…