Timle Mayama by Babul Giri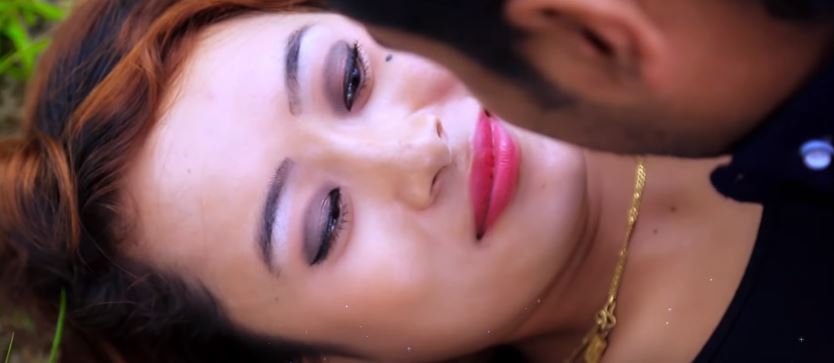 Timle Mayama is a Nepali sentimental song by Babul Giri. The music video features Bishwas Bhandari, B.B. Rana and Nima Sangmo Lo. This music video was directed by Harry Kattel. Timle Mayama was edited by Bishwas Bhandari and was cinematographed by Gopi Lama.
The lyrics for the song was written by Tirtha Dahal (Dawali) and music was composed by Babul Giri. This song express the pain of betrayal lovers and about misunderstanding in relationship. In this music video, Nima Sangmo Lo hasn't understand that no one in this world is pure and perfect, so that she avoid Bishwas Bhandari for his little mistake which means that she judge more and love less. Overall, Timle Mayama is a Nepali song that tells misunderstanding and doubt is the weaknesses of the relation. This music video was presented by Babul Music Pvt. When you once listen to this music video, I am sure you will keep repeating it.
The music video is officially released online by SongsNepal via YouTube. Hope that you guys will enjoy this melodious sentimental song Timle Mayama.
Here is the lyrics for Timle Mayama:
Timle Mayama Sabai thok payau
Maela chae gumaye
Jitera khusi chaenau re timi
Mata haarerai ramaye

Timle Mayama Sabai thok payau
Maela chae gumaye
Jitera khusi chaenau re timi
Mata haarerai ramaye
Ma ta haarerai ramaye……

Timro pani ta galti theyana
Mero pani dosh theyana

Timro pani ta galti theyana
Mero pani dosh theyana
Yesai ko galti theyo bhanera
Kae katai lekhiyena
Chadera gayau bichod ko kura
Aashu le jamaye
Jitera khusi chaenau re timi
Mata haarerai ramaye
Ma ta haarerai ramaye……..

Chaiti ko din ma bhabile
Yestai lekhacha nidra ma

Chaiti ko din ma bhabile
Yestai lekhacha nidra ma
Dhali rayechu banera mudo
Ma nadi ko kinar ma
Samjhana aauda atita ko dina
Purpuro samaye
Jitera khusi chaenau re timi
Mata haarerai ramaye
Ma ta haarerai ramaye…………