Timro Khabar by Madan Gopal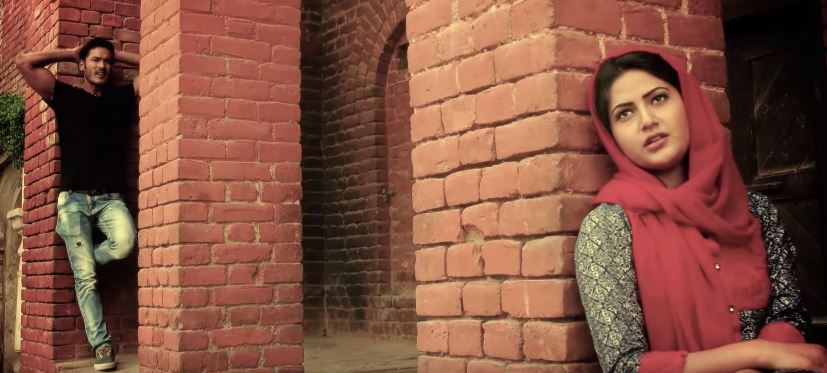 Timro Khabar is a Nepali modern song by talented singer Madan Gopal. This video of the song features talented Barsha Siwakoti, Kevin Karki and Bhola Raj Sapkota. The video is directed by Suraj Singh Thakuri and edited by Lokesh Bajracharya. This music video is beautifully filmed by cameraman Shivaram Shrestha.
The lyrics for the song was written by Paras Nepal and music for the song was composed by Emad Rahman. The music video features versatile actress Barsha Shiwakoti. Nepali actress and model Barsha Siwakoti has established herself as a successful model in Nepali music video. She has performed very well and make this music video touching. The Innovative, energetic and multidimensional young singer Madan Gopal has contributed her voice in this music video. When you once listen this song, I am sure you will keep tuning it.
The music video is released officially online by Music Nepal via Youtube. Hope that you will enjoy this melodious modern song Timro Khabar.
Here is the lyrics for Timro Khabar:
Timro khabar ayena kae
Mann kaha aljhiyo
Chati bitra dhukhane ghau
Bhana kati baljhau
Bhana kati bhaljahu
Mann kaha aljhau
Mann kaha aljhau
Timro khabar ayena kae
Mann kaha aljhau
Chatti dhukhana gau
Bhana kati baljhau
Bhana kati baljhau
Mann kaha aljhau
Mann kaha aljhau………

Dina raat baadule le
Satauchu bhantheyau
Maya ani moe haru
Pathauchu bhantheyau
Kalpana ma udhi udhi
Khela garau ki
Najikai ko dil sanga
Mel garau ki
Chatti bhitra dhukhane gau
Bhana kati baljhau
Bhana kati baljhau
Mann kaha aljhau
Mann kaha aljhau………

Malae parkhi barsau barsa
Katauchu bhantheyau
Mann bata parae thana
Hatauchu bhantheyau
Lagana ra saaeta ko bhel
Paryo ki
Chura pote sidura ko
Nel paryo ki
Chatti bhitra dhukhane gau
Bhana kati baljhau
Bhana kati baljhau
Timro khabar ayena kae
Mann kaha aljhau………