Timro Lagi Jyan by Ram krishna Dhakal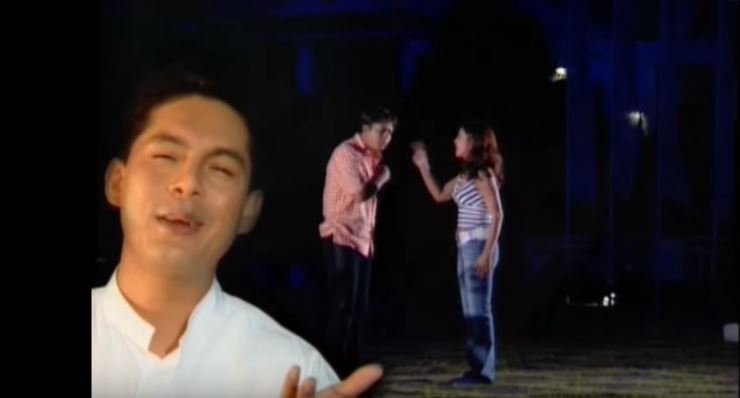 Timro Lagi Jyan is a Nepali modern song by Ramkrishna Dhakal. The music video features energetic and
multidimensional hot couple Dilip Rayamajhi and Karishma Manandhar.
The lyrics for the song was written by Kali Prasad Rijal and music for the song was also composed by Alok Shree. This song tries to deliver the message that world is full of fake people. To hide their real face people wears a mask of lie so they look attractive, so be careful. Don't believe the fake promise of anyone, they just want to play with your feeling. Singer Ram Krishna Dhakal have given his melodic voice. The well known singer Ram krishna Dhakal has given his great voice and makes songs more melodious. When you once listen this song, I am sure you will keep tuning it.
The music video is released officially online by Music Nepal via Youtube. Hope that you will enjoy this melodious modern song Timro Lagi Jyan.
Here is the lyrics for Timro Lagi Jyan:
Timro Lagi Jyan dinchu
Timi mero mann ko raja

Timro Lagi Jyan dinchu
Timi mero mann ko raja
Sangai jiune sangai mare
Hamro chokho chokho nata
Yo ta sab bhanne kura na ho
Yo ta sab bhanne kura na ho……..

Kaslai phursad huncha yaha
Koe aru ko barai sochane

Kaslai phursad huncha yaha
Koe aru ko barai sochane
Afno khusi metayera koe
Aru ko pir bokne
Timilai dinchu phulai phula
Ma ta linchu kadai kadha
Timilai dinchu phulai phula
Ma ta linchu kadai kadha
Yo ta sab bhanne kura na ho
Yo ta sab bhanne kura na ho……..

Suru ma ta bacha badhi
Akasha ko tara jharchan

Suru ma ta bacha badhi
Akasha ko tara jharchan
Jaba milcha mahal ani
Jhupro lai maya marchan
Hamro prem ma nisuwartha cha
Juni juni ko yo satha
Hamro prem ma nisuwartha cha
Juni juni ko yo satha
Yo ta sab bhanne kura na ho
Yo ta sab bhanne kura na ho……..

Timro Lagi Jyan dinchu
Timi mero mann ko raja

Timro Lagi Jyan dinchu
Timi mero mann ko raja
Sangai jiune sangai mare
Hamro chokho chokho nata
Yo ta sab bhanne kura na ho
Yo ta sab bhanne kura na ho…………