Timro Preetko (Audio) By Sanjeev Pradhan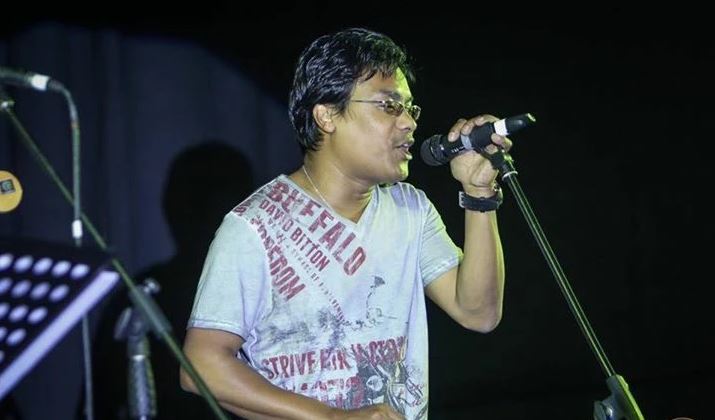 Timro Preetko is a romantic pop song by Sanjeev Pradhan. The music video is about love and affection. He wants to dive in love of his girlfriend. He is very curious to fall in love.
The music for this song was composed by Sanjeev Pradhan and lyrics was written by Sanjeev Pradhan. Sanjeev Pradhan who started his musical career at an early age of 17 has been in the Nepali music schene for the part 10 years. Until now he has released 12 cds and cassettes and has won awards such as the National Cultural Academy Award 2057. This capricorn who started his career with the album "Mero Preet Mero Priya" is still going strong with more than 120 songs. He's also performed in places like Hong Kong to Sikkim and every corner of Nepal. With 120 singles and 12 albums his aim is still remains to be a better singer. And he's not afraid to say that he is jealous with non other than the great Narayan Gopal. When you once listen this song, I am sure you will keep repeating it.
The music video is released officially online by SANJEEP PRADHAN via Youtube. Hope that you will enjoy this melodious pop song Timro Preetko.
Here is the lyrics for the song Timro Preetko:
Timro Preetko gahiraaima
Dubera ma marne chhu
Timro Preetko gahiraaima
Dubera ma marne chhu
Bhananan ma timilai
Kasari mayama bhulaaau
Timro Preetko gahiraaima
Dubera ma marne chhu

Ma sandhai bharee timro chahama
Aanphai bhitra jaleerahanchhu
Ma sandhai bharee timro chahama
Aanphai bhitra jaleerahanchhu
Aattiye timi aau
Yesari aba nasataau
Timro Preetko gahiraaima
Dubera ma marne chhu
Bhananan ma timilai
Kasari mayama bhulaaau
Timro Preetko gahiraaima

Yesari sandhai timro mayale
Ma piroleerahanchhu
Yesari sandhai timro mayale
Ma piroleerahanchhu
Sakina aba jiuna
Bedana kaha lukaau
Timro Preetko gahiraaima
Dubera ma marne chhu
Timro Preetko gahiraaima
Dubera ma marne chhu
Bhananan ma timilai
Kasari mayama bhulaaau
Timro Preetko gahiraaima
Dubera ma marne chhu