Yaad Bani by Deepak Limbu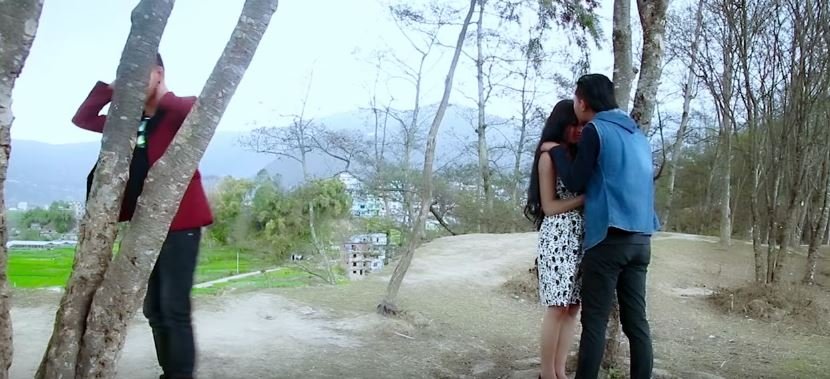 Yaad Bani is a new aadhunik sentimental melodious Nepali pop by Deepak Limbu. The music video features Dinesh Rai, Nisha Adhikari & Bidur Rai. Yaad Bani is a Nepali song by Deepak Limbu which is directed by Ashik Rai. Yaad Bani music video was edited by Manish Karki and music video cinematographed by Bikram Karki.
The music of this song was composed by Badri Sewa and lyrics of this song was written by Kamal BK. The music video features by versatile model Nisha Adhikari. Yaad Bani is a sentimental pop song which shows that what is love? how the person becomes mad due to love?. This song gives the information how important is the love in human life. In this songs, Deepak Limbu a playback singer and winner of the first season of Nepali Tara of Nepal has provided his melodious voice. When you once listen this song, I am sure you will keep repeating it.
The music video is released officially online by Music Nepal via Youtube. Hope that you will enjoy this melodious pop songs Yaad Bani.
Here is the lyrics for the song:
Yaad Yaad bani na aau timi

Riti sake piyar sabai

Yaad Yaad bani na aau timi

Riti sake piyar sabai

Geeta bani na gunjha bho

Tuti sake tar sabai

Geeta bani na gunjha bho

Tuti sake tar sabai…Theyana bhar timro satha ko

Na asha theyo sahara kai

Shishir jhai jharyo jiwan

Dhekhana na pae bhahar nai

Saateka theyau khusi haru

Biyog le jhalae diyau

Biyog le jhalae diyau

Yaad Yaad bani na aau timi

Riti sake piyar sabai…Chaena aba hamro nata

Nata rayo samjhana

Diye chota mutu bhari

Chadi gayau bedhana

Bhuli dinu katha samjhai

Sambanda yo sabai sabai

Sambanda yo sabai sabai

Yaad Yaad bani na aau timi

Riti sake piyar sabai

Yaad Yaad bani na aau timi
Riti sake piyar sabai
Geeta bani na gunjha bho
Tuti sake tar sabai
Geeta bani na gunjha bho
Tuti sake tar sabai
Yaad Yaad bani na aau timi
Riti sake piyar sabai……