Yesto Ko Hou Timi by Ram Krishna Dhakal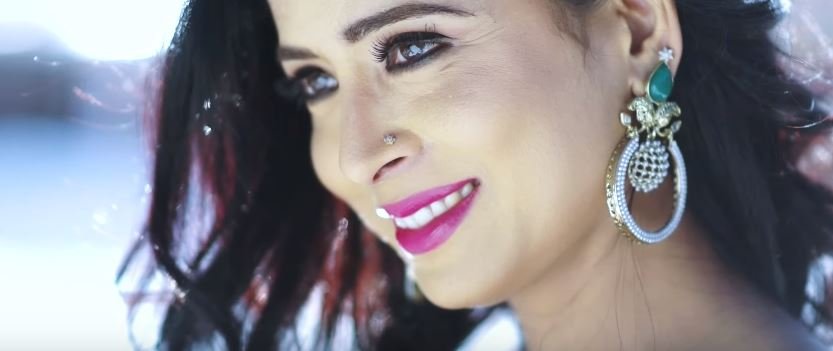 Yesto Ko Hou Timi is a Nepali modern song by Ram Krishna Dhakal. The music video features Manchin Shakya and Neelam Shah. Yesto Ko Hou Timi is a Nepali song which is directed by Nikesh Khadka. Yesto Ko Hou Timi was cinematographed by Arjun Tiwari and edited by Nishan Ghimire.
The lyrics for the song was written by Manish Basistha and music was also composed by Dawa Gurung. Neelam Shah is gorgeous and well known model. She performed lots of music videos and most of them are aadhunik song. Her performance is liked by lots of peoples. In this music video Neelam Shah performed with handsome model Manchin Shakya. The vocal for this song was given by talented singer as well as artist Ram Krishna Dhakal. When you once listen this song, I am sure you will keep tuning it.
The music video is released officially online by MB Creations via Youtube. Hope that you will enjoy this melodious modern song Yesto Ko Hou Timi.
Here is the lyrics for Yesto Ko Hou Timi:
Singar lai pani laaj lagne
Madhira lai maat lagne
Phula le basna saapati magne
Chandane chuda daag lagne
Yesto ko hau timi
Yesto ko hau timi
Yesto ko hau timi
Yesto ko hau timi……

Afsara haru sangai nachane
Muskan timilai dhekhara hasne

Afsara haru sangai nachane
Muskan timilai dhekhara hasne
Simrik le pani raanga satne
Sun kesari jhai kapal baatne
Yesto ko hau timi
Yesto ko hau timi
Yesto ko hau timi
Yesto ko hau timi………

Motti sari sagar le rakne
Sundaryata ko simana nagne

Motti sari sagar le rakne
Sundaryata ko simana nagne
Raja le singasan ma rakhane
Raja le singasan ma rakhane
Deuta afno lagi magne
Yesto ko hau timi
Yesto ko hau timi
Yesto ko hau timi
Yesto ko hau timi………

Jiban timro raanga raangale
Samaye timilai dhekhara thamnne

Jiban timro raanga raangale
Samaye timilai dhekhara thamnne
Ekpalta binti bhani dau maya
Ekpalta binti bhani dau maya
Ekpalta binti bhani dau maya
Ekpalta binti bhani dau maya
Yesto ko hau timi
Yesto ko hau timi
Yesto ko hau timi
Yesto ko hau timi
Yesto ko hau timi
Yesto ko hau timi
Yesto ko hau timi
Yesto ko hau timi………