Yi Hallaharu Hun by Ananda Karki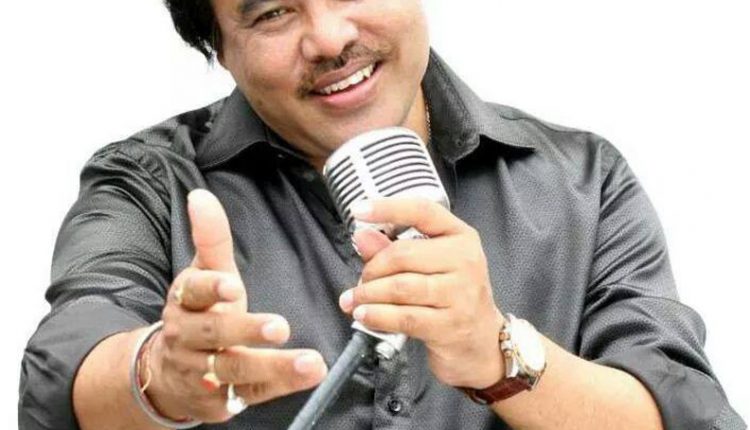 Yi Hallaharu Hun is an Pop and Gajal Nepali song by Ananda Karki. This song is about love and this song is sang for the girlfriend who has doubt in the love. This is heart touching melodious song that express the feeling and love towards loved girl.
Yi Hallaharu Hun is an emotional song sang by Ananda Karki. In this song Ananda tries to clear the doubt and rumor that other people tells his lover about him. In this song he describes the beauty of his girl like about her lips and eyes. And express his love with amazing music. As we know that he is one of the talented singer in his own time and still loved by so many peoples. I assure you people will love the song and tune repeatedly once after you hear it.
The music video is officially released online by Ananda Karki via YouTube. Hope you guys will love this song "Yi Hallaharu Hun".
Here is the lyric for the song Yi Hallaharu Hun:
Yee hallaharu hoon timile suneka
Kasai sanga maile mutu saatyachhaina
Napatyaaye hera chirera yo chhati
Timilai kahile maile dhatya chhaina

Yo mannma timi chhau
Bachanma timi chhau
Timi swopna bandai
Sajeki nayanma
Yo mannma timi chhau
Bachanma timi chhau
Timi swopna bandai
Sajeki nayanma
Ma bhetchhu timi nai yee phoolma baharma
Yo nilogagan ma yo sital pawanma
Biswas gareedeu
Timilai nasamjhee kunai raat maile
Eklai kaatya chhaina
Yee hallaharu hoon timile suneka
Kasai sanga maile mutu saatyachhaina

Ma phoolchhu hasilo
Lee oth timrai
Timi saath hunnau
Mero artha hunna
Ma phoolchhu hasilo
Lee oth timrai
Timi saath hunnau
Mero artha hunna
Ma bhulchhu malai
Palee jingadima
Timilai bhulne saamarthya hunna
Biswas gareedeu
Timilai nasamjhee
kunai raat maile
Katai kaatya chhaina
Yee hallaharu hoon timile suneka
Kasai sanga maile mutu saatyachhaina