Yo Maan Ko Kura by Karan Mukhiya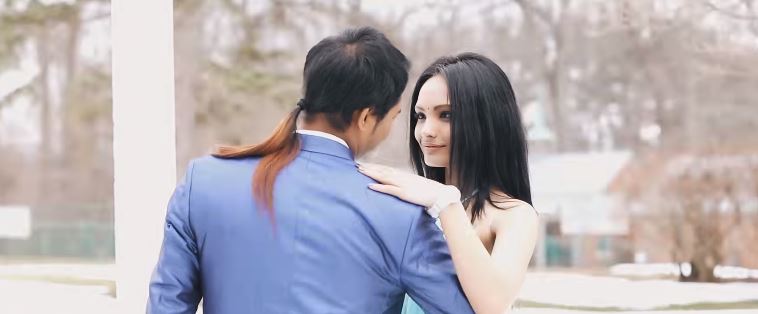 Yo Maan Ko Kura is a new romantic aadhunik Nepali song by Karan Mukhiya from album "Swornim". The music video features Bhakta Pradhan and Renuka Nepal. Yo Maan Ko Kura is a Nepali song which is directed by Narman Rai. The music video was edited by Raj Magar (Raj Creation) and was cinematographed by Kashi Kadel and Jeewan Rasaily.
The music for this song was composed by Tara Prakash Limbu and lyrics was written by Suk Gurung. The music video features versatile model Renuka Nepal. She has appeared in numerous music videos, television commercials and print ads. In this music video, the hot model Renuka Nepal has given her outstanding performance with versatile model Bhakta Pradhan. The song is melodious and awesome because it is represented with very beautifully and the melodious vocal of the Karan Mukhiya decorate it with back power. When you once listen this song, I am sure your body will start moving.
The music video is released officially online by SongsNepal via Youtube. Hope that you will enjoy this melodious song Yo Maan Ko Kura.

Here is the lyrics for Yo Maan Ko Kura:
Yo Maan Ko Kura
Timilai bhanchhu
Jhuto na samjhanu la

Yo Maan Ko Kura
Timilai bhanchhu
Jhuto na samjhanu la
Yo mann le atyo
Timilai sanu
Yo mann le atyo
Timilai sanu
Jhuto na samjhanu la
Jhuto na samjhanu la…….

Kaleji ko kunama
Yo dil ko tuna ma

Kaleji ko kunama
Yo dil ko tuna ma
Timinai dhekha
Timinai lekha
Jhuto na samjhanu la
Jhuto na samjhanu la…….

Jiban ko pana bhari
Mero her sapana bhari

Jiban ko pana bhari
Mero her sapana bhari
Sajhaye timilai
Basaye timilai
Jhuto na samjhanu la
Jhuto na samjhanu la
Jhuto na samjhanu la
Jhuto na samjhanu la…………