Aayera Sodha By Sanjeev Pradhan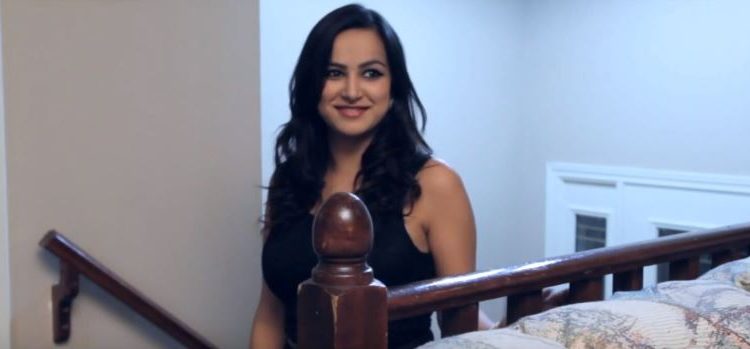 Aayera Sodha is a new Nepali sentimental pop song by Sanjeev Pradhan. The music video features Lata Khanal and Diwash Pokhrel. Aayera Sodha is directed by Ishwar Thapa. The music video was cinematographed and edited by Ishwar Thapa himself.
The music for this song was composed by Sanjeev Pradhan and lyrics was written by Sanjeev Pradhan. This music video features Lata Khanal. She is beautiful well known model with amazing body structure. The vocal for this song was given by singers Sanjeev Pradhan. He is a singer with great voice, he has sang many pop songs. Aayera Sodha music video has explain the beauty of Lata Khanal. When you once listen this song, I am sure you will keep tuning it.
The music video is released officially online by Ishwar Thapa via Youtube. Hope that you will enjoy this melodious sentimental song.
Here is the lyrics for the song Aayera Sodha:
Aayera sodha eklo chhau ki bhani
Sunya chha aba yo din pani
Timi nai bhana roji sake timilai
Gaarho chha aba birsana pani
Aayera sodha eklo chhau ki bhani
Sunya chha aba yo din pani
Timi nai bhana roji sake timilai
Gaarho chha aba birsana pani

Eklo ta hola timi pani
Eklai nai chhu ma pani
Eklo ta hola timi pani
Eklai nai chhu ma pani
Pheri kina yo duri
Pheri kina luki chhipi
Gaarho huncha basna yesari

Bechaini hunchha kina yeti
Dekhera timilai sadhai
Bechaini hunchha kina yeti
Dekhera timilai sadhai
Kasari ma timi bina
Baachu aba timi bhana
Gaarho hunchha basna yesari

Aayera sodha eklo chhau ki bhani
Sunya chha aba yo din pani
Timi nai bhana roji sake timilai
Gaarho chha aba birsana pani