Chhodi Jane Nisthurilai by Milan Amatya Ft. Ashishma Nakarmi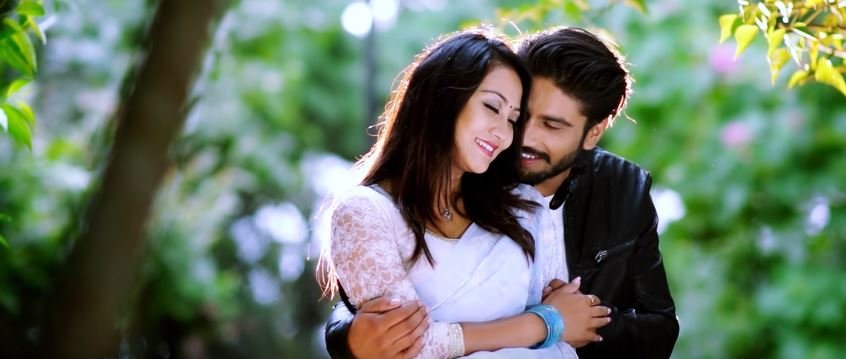 Chhodi Jane Nisthurilai is a New Aadhunik Sentimental Nepali pop song by Milan Amatya. The music video features Ashishma Nakarmi and Binod. Chhodi Jane Nisthurilai is a Nepali song by Milan Amatya which is directed by Bishal Bhandari. This music video was edited by Nishan Ghimire.
The music of this song is composed by Mana Raja Nakarmi and lyrics was written by Kadambari Dana Shrestha. The music video is featuring by versatile model Ashishma Nakarmi. She has appeared in numerous music videos, television commercials and print ads. In life, dont expect anything from anyone. Because expectation, when not fulfilled, gives you pain. Here, Ashishma Nakarmi expect to much from Binod. But later, Binod have given too much pain to the Ashishma Nakarmi.
The music video is released officially online by SongsNepal via Youtube. Hope that you will enjoy this Melodious Song Chhodi Jane Nisthurilai.

Here is the lyrics for the song:
Chhodi jane nisthurilai
Birsidinchu banda
Chhodi jane nisthurilai
Birsidinchu banda
Batha janai
Baljhi dincha
Batha janai
Baljhi dincha
Athita samjhada
Athita samjhada…

Sagai bachana
Sagai marne
Paela kasam khayau
Sagai bachana
Sagai marna
Paela kasam khayau
Samaya la Kolta
Pherda bato
Antai Modau
Satha timilai
Didai thaeya
Latyaera hidau
Dasata ma pari malae
Jiudai mari halau
Jiudai mari halau…

Chhodi jane nisthurilai
Birsidinchu banda…

Timi dil ki rani
Bhani mohani lagayau
Timi dil ki rani
Bhani mohani lagayau
Dil mero chori
Timila sindur
Anatai halayau
Kalpana ko mahal
Mero bhata
Bhunga Paryau
Chotai chotako
Upahar jiwan
Bhar lai diyau
jiwan bhar lai diyau…

Chhodi jane nisthurilai
Birsidinchu banda
Chhodi jane nisthurilai
Birsidinchu banda
Batha janai
Baljhi dincha
Batha janai
Baljhi dincha
Athita samjhada
Athita samjhada……