Jani Jani Aaina By Yash Kumar (Audio)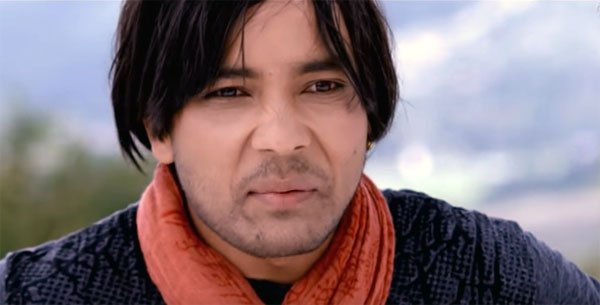 Jani Jani Aaina is a new Aadhunik Nepali and sentimental song by Yash Kumar. This song is taken from his "Reason". This song is about the sacrifice of happiness for the sake of lover's life and happiness. In this song songs Yash indirectly deliver the message that love is everything, if you believe in it.
The lyrics and music for this song is composed by Yash Kumar. The song is wonderful combination of lyrics and music. The voice to this song was given by one of the most loved and prominent singer, music composer, actor Yash Kumar. In most of his songs we could feel the pain of racism in our society. Maile chhoyeko Pani Chaldaina, Ma Kahile Haseko thiye, Hijo Arkai Sanga Dekhe, Thakeko Yo Najarma, Ma Aafnai Aaganma Inar Khanauchhu etc are some of his hit numbers. Yash has also produced Nepalese film called "Bato Muniko Phool". In this movie he had played in lead role.When you once listen this song, I am sure you will keep repeating it.
The music video is released officially online by Dhaulagiri Cassette Center via Youtube. Hope that you will enjoy this melodious lok pop song Jani Jani Aaina.
Here is the lyrics for the song:
Jani jani aaeena timro khusi ko
Chhan ma meri mayalu
Jani jani aaeena timro khusi ko
Chhan ma meri mayalu
Risa ley haina, laja ley haina
Anartha na socha meri mayalu
Jani jani ayeina timro khusi ko chan
Ma meri mayalu
Kesari herau ma afani samu aru ley
Timro siudo bharako
Kesari herau ma afani samu aru ley
Timro siudo bharako
Sadai sath rakhnu mero chaa thiyo
Sadai sath rakhnu mero chaa thiyo
Bhanna na saknu thulo bhol bhayo
Bhanna na saknu thulo bhol bhayo
Jani jani ayiena timro khusi ko chan
Ma, meri mayalu

Har dhuka sukha ma timi sagai
Bartthya, yo pida timi lai ma kesari sunau
Bartthya, yo pida timi lai ma kesari sunau
Tasbir timro susthari choye
Chhati ma rakhi dherai bher roye
Tasbir timro susthari choye
Chhati ma rakhi dherai bher roye
Jani jani ayeina timro khusi ko chan
Ma meri mayalu
Ris ley haina laj ley haina anartha na
Soch meri mayalu
Ris ley haina laj ley haina anartha na
Soch meri mayalu