Nepali Comedy Short Film – Atithi Devo Bhava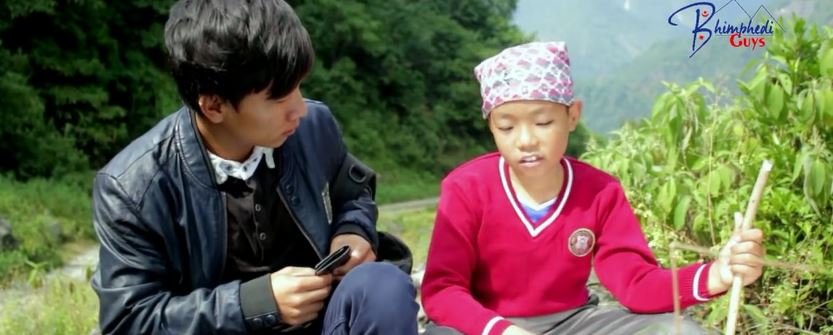 Watch Nepali comedy short film "Atithi Devo Bhava" presented by Bhimphedi Guys. The short film is directed by Bhimphedi Guys themselves. The film portrays a story of Bhagyaram who had lost his way while going to his maternal uncle's house and starts searching for shelter for a night. While searching for shelter, though he finds home, he couldn't find a real person that could give him a shelter for one night without any charges.
The film begins by showing Bhagyaram, an unlucky guy, who had been searching the way to his maternal uncle's house, but as he hadn't gone there for 12 years, he lost his way. After sometimes, he walks away in search of a shelter and in the way he sees a little boy. Bhagya to that boy asks where can he get shelter, but the boy didn't reply until he gave him Rs.100. after sometimes, he reaches a home guided by that boy and asked for shelter with the lady, but he didn't get any shelter there rather he had to give Rs.1000 there. Later, he again reaches at the home suggested by the lady, there too he couldn't get any shelter.
After walking some roads, he finally finds a home for shelter. The peoples of that home seemed to be helpful and treated Bhagya well. Next morning when Bhagya gets ready for his journey, the main person of that house hands him a piece of paper which turns out to be a bill of the services given to Bhagya. Later, the owner of the house and Bhagya have some discussion and Bhagya runs away.