Nepali Short Film – Shubharambha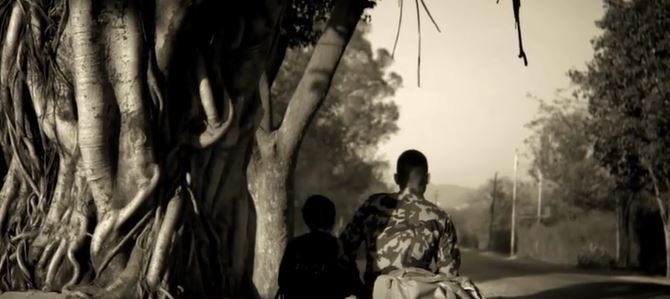 Watch Nepali short movie "Shubharambha" presented by Dream Wizards Production. The film is directed by Sudip Bhaju and Bikas Neupane and edited by Sanjeev Ratna Shakya. The film stars Raj Thapa, Bikas Neupane, Sudeep Bhaju, Jeewan Adhikari, Sujata Koirala, Prakriti Shrestha, Kala Sangraula, Anita Chapagain. The film portrays the story of three friends Mahesh, Ayush and Prabal who had joined Nepal Army to serve the country. But due to the disrespect of rules of the barrack, two of them break the friendship with one. One day, rescuing a little girl helps to make the bond stronger than before.             
The film begins by showing Mahesh receiving call from his Ayush about the party. Later he goes and meets up with his Ayush and Prabal who were too selected for Nepal Army. After someday, they join the barrack and start their training. After few days, when Mahesh enters his room talking to his superior, he sees both Ayush and Prabal drunk and calls them in his office.
Next day, when Ayush and Prabal were at office, Mahesh too stands along them and speaks in the support of the superior which leads into the breakage of their friendship. The things go for a couple of week until Prabal calls both Mahesh and Ayush to meet up. When both of them were heading to meet Mahesh, they see a house caught by fire. Rushing inside the house, both sees Mahesh lying on the floor unconsciously, and Prabal takes him out and Ayush goes inside to save the little girl. Saving the little girl, Ayush remembers the words said by his superior and in this way, all three of them lived a happy life ahead.