Nepali Short Movie – Aama Ko Bedana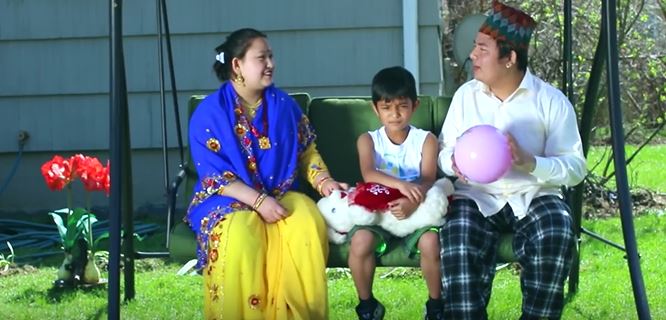 Watch Nepali short movie "Aama Ko Bedana" presented by Nexus Creation. The film is directed by NBJK. The film is cinematographed as well as edited by Govin Ghimiray. The casts of this film are Dinesh Shankar and Monu Sinchuri. The film portrays a story of Dinesh who couldn't understand the importance of mother in his life until he lost her.
The film begins by showing Dinesh doing his works at office and later heading towards his home after completing his works. Next morning, waking up, he gets ready and goes to graveyard of his mother. While returning home, he sees a family in the way and remembers his past.
The film, then takes us to his past. The film shows Dinesh remembering how he lost his father and all the pain he had to suffer. It also shows how Dinesh treated his mother, who loved her the most, during the process of his growing and shows how he lost her mother.
Suddenly, someone blows horn and wakes him up from his wondering. Then he later goes to office, and after sometimes, a mother and her son comes to his office to pay rent. When she asks $50 with her son, he shouts at him and Dinesh teaches him the importance of mother in everyone's life as he had lost her mother.