Nepali Short Comedy Film – Handsome Ko Pani Limit Hunchha Ni Yaar 2 – Gidi Budo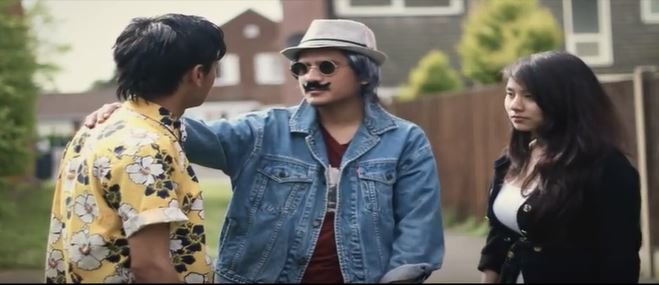 Watch Nepali comedy short "Handsome Ko Pani Limit Hunchha Ni Yaar 2 – Gidi Budo" presented by Xtreme Production in association with Nepalese FB Got Talent. This comedy short film stars Ashesh Newar as Vakso's father, Abhir Lama as Vakso,Breen Tamang, Shyam Rai, Bhuwan Tamang. This film is the sequel of "Handsome Ko Pani Limit Hunchha Ni Yaar", and this film portrays the story of Vakso's father, who though becoming old impresses a young girl which leaves Vakso shocked.
The film begins by showing Vakso sleeping and his father shouting at him to wake up. After sometimes, while washing his face, as he don't finds mirror he asks his father where the mirror is and his father replies him by making his fun. In this way, both of them have their personal conversation, and as he leaves, someone rings bell and his father opens up the door. An interviewer had arrived to take an interview of Vakso.
The process of interview goes on, but because of their irritating questions, Vakso leaves. Later, as he leaves, he meets up with OP bhai and both of them talk with each other. After sometimes, two other friends arrive and just like before starts describing about Vakso. And later, another guy comes and all of them start making fun of him. During their conversation, a girl passes through them and Vakso follows her and talks with her. She replies she has a boyfriend and asking who is that, Vakso's father arrives and takes her away.