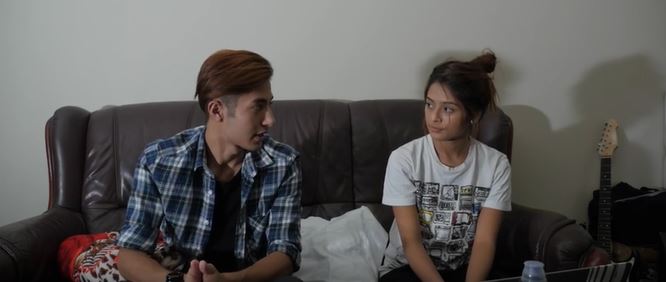 Watch Nepali short movie "Bhet" presented by Milan Lama. The film is directed by cinematographed, written and directed by Milan Lama. The casts of this film are Ashish Shrestha as Bikky and Anupa Pradhan as Mini. The film portrays the story of Ashish and Mini who couldn't express their feelings when they were together, but Mini expresses her feeling when she leaves for Sydney.
The film begins by showing Bikky, a resident of Brisbane and Mini, a girl from his village who had come to Brisbane to complete her study coming at the house of Bikky as Mini was new to Brisbane and she had known no one except him. He later says all the important things to her and leaves for his work. The next morning, calling him up for breakfast, Mini says that her friends want her to move to Sydney and Bikky explains about the opportunities and other things about Sydney.
From the next day, both Bikky and Mini go to visit Brisbane. The same thing goes for a couple of week and one day Rijan meets up Biiky and says don't let Mini to move to Sydney. After someday, when Bikky drops Mini to the airport and comes back home, he finds a letter where Mini had expressed her feeling. Bikky, after reading the letter, calls up Mini and he would come soon to Sydney to bring her back.