Nepali Short Comedy Film – Handsome Ko Pani Limit Hunchha Ni Yaar – 3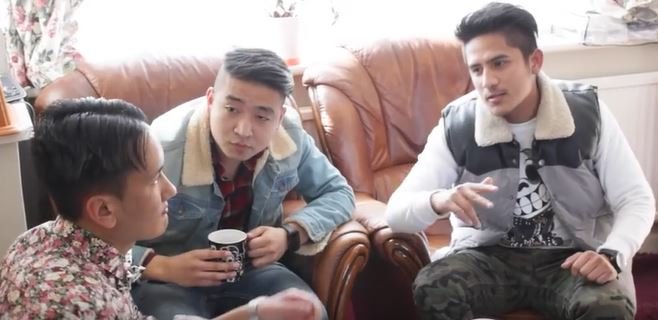 Watch Nepali comedy short "Handsome Ko Pani Limit Hunchha Ni Yaar 3" presented by Badi Bole Production. This comedy short film stars Ashesh Newar as Paul, Abhir Lama as Vaxo, Shyam Rai as OP, Durga Bhujel as News Reporter, Pranesh Newar as Krishna, Miruna Magar as Apsara, Khagen Rai as 1st Vaxo, Sabin Rai as 2nd Vaxo. This film is the sequel of "Handsome Ko Pani Limit Hunchha Ni Yaar 2", and this film portrays the story of Vaxo, who impress an angel all the way from heaven.
The film begins by showing up a news reporter delivering news about Vaxo and later showing some guys following the Vaxo Trend. The film now shows the main character of the film, Vaxo heading towards OP's home and calling him. In the meantime, Paul arrives and both of them start making fun of each other. After a few moment, OP arrives and introduces both with each other and both Vaxo and OP goes inside and have their personal conversation.
Later, Paul arrives during the conversation between OP and Vaxo, and Paul and Vaxo starts fighting with each other regarding their handsomeness, and bet that Paul shall impress a girl in a minute. Later, all three of them go outside and see a girl, and at first Paul goes to talk but gets slapped. At last, Vaxo goes to talk with the girl and in the meantime Lord Krishna comes down and asks Apsara to come with him, but she rejects and goes away with Vaxo.