Nepali Short Film – Akinchan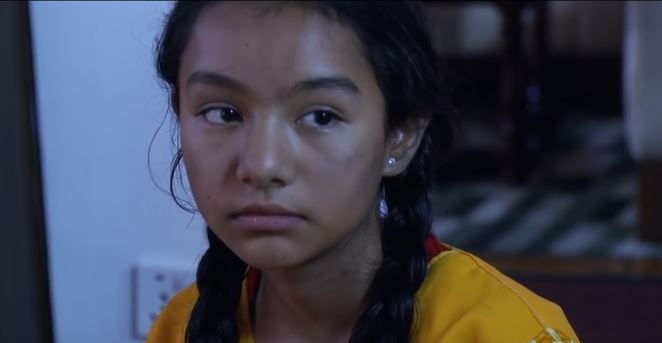 Watch Nepali short film "Akinchan" presented by Nepali Motion Pictures Pvt. Ltd. The film is directed Parichhed Sen. The producers of this film are Basanti Devi Sen and Parichhed Sen. The film is edited by Arjun G.C. and is cinematographed by Udit Sapkota. The film stars Nir Shah, Dileep Rayamajhi, Sumina Ghimire, Pratishank K. Bijay Deuja and Laxmi Thapa. This film portrays a story of a small girl who had been left in a house by her mother for doing household works due to poverty and her mother carries a hope that the master will provide her daughter a good education.
The film begins by showing the master watching news about country. Later Lammi with her arrive in his house and both greet him both of them have their conversation. After a while both mistress and her daughter arrive and mistress asks if Basanti can do household works or not. During that moment, news comes in TV which shows his dead husband and Lammi remembers what had happened with them in the past.
From next morning, both master and mistress make her do all the household works. The same thing starts taking place all day. Though they had promised to Lammi that they will send Basanti to school, they didn't keep their promise.The film ends by showing Basanti sitting in front of Shahid Gate and crying in the memory of her mother.
The film conveys a strong message to the citizens of Nepal. Though democracy was introduced years ago, still in different regions of our country, people are unknown about it. They still are working as maid in others' house, just because they are poor or unknown about their rights and freedoms. Moreover, the people who were dead or killed while fighting for democracy, their family didn't get any help from the government.
We hope, not sooner, but one day, our country will be free from poverty, and each and every children will get proper education and all the families of our martyrs will get help from our government.