Nepali Short Film – Astitwa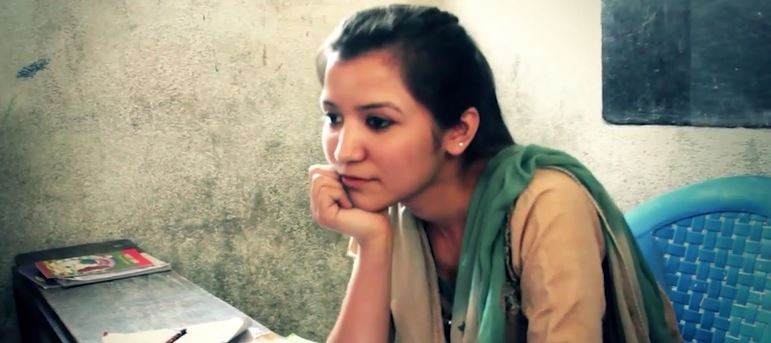 Watch Nepali short film "Astitwa" presented by Onion Films. The film is directed by Nabin Bhatt, and is cinematographed by Rajan Lama. The film stars Anisha Humagain as Manisha, Kala Betwal as Mother, Mahesh Dahal as Teacher, Balram Maharjan as VDC Officer, and Ramhari Sapkota as CDO. The film portrays the story of a girl who had to go through a difficult situation in order to get the citizenship card.
The film begins by showing Manisha appreciating her student's performance and takes us to the past to show us what actually had happened to Manisha. Manisha had just passed her SLC examination in first division and meets up with her teacher and asks about her future plan. She replies that she wants to continue her study, but cannot because of family's economic condition. The teacher gives her a suggestion to apply in the school from where she had passed out, but had asked for documents like educational certificates and citizenship. As she was a pre-marriage child, she didn't acquire citizenship, but her teacher says that nowadays anyone can acquire citizenship from mother's citizenship.
Next day, both Manisha and her mother go to VDC Office, but the officer says that he cannot recommend without father's citizenship. Later both mother and daughter along with the teacher go to CDO Office, but couldn't get any help from their too. Later, Manisha appeals in the court and finally gets citizenship.