Nepali Short Film – Atithi Devo Bhava 3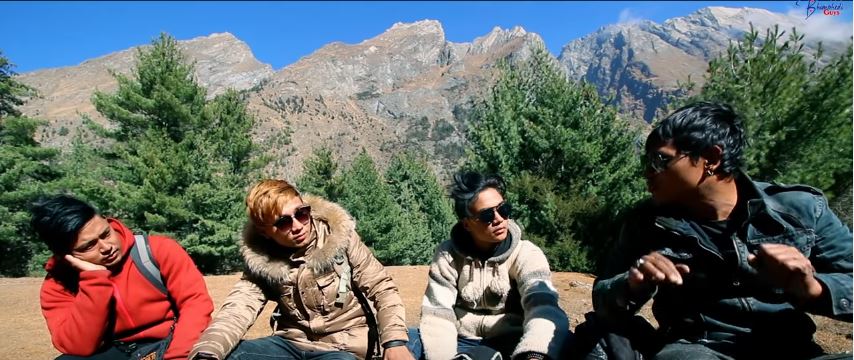 Watch Nepali short film "Atithi Devo Bhava 3" presented by Bhimphedi Guys. The film stars Bhim Bahadur Gurung, Dev Durung, Maan Prasad Gurung, Pritam Parasi Gurung and Bhimphedi Guys.
The film starts by showing three guys reaching a place and shooting some photos to keep them as a memory. After walking some distance, three of them stop and take some rest and have conversation with each other. Later, the film shows a Newar person talking on his cell phone, the same person sees a note of Rs.1000 beneath a person sitting in the chair. The Newari guy goes inside a café and waits for the person until he moves. As soon as he moved, both three guys and Newar guy run to snatch the money. In this way, those three guys and Newar guy become friends and have discussion related with love and money.
After sometimes, all of them reach a home and asks for shelter for one night. The same night, all of them have their dinner and go for sleep. The next morning, when they wake up, they find themselves in a ground. To find out, what actually had happened with them, you have to watch this short movie. So, just click the play button and have a decent time.