Nepali Short Film – Facebook Vs. Notebook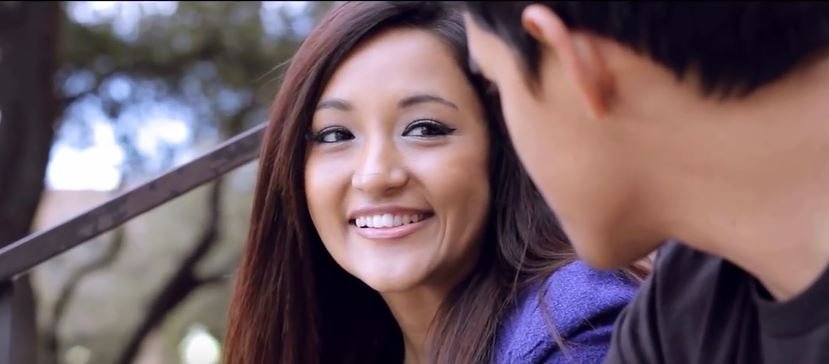 Watch Nepali short film "Facebook Vs. Notebook" presented by MaZZako Entertainment. The film is directed by Subodh Moktan and Subodh Thapa Magar. The film stars Nurza Shrestha as Preeti, Subodh Thapa Magar as Gyan Bahadur, Hari Acharya as James, Subodh Moktan as Pachake, and Madhusudhan Tamrakar as special appearance. The film portrays the story of a guy who meets a girl after a year and tries to express his love in a different way, and help the girl to forget her past.
 The film begins from Gyan Bahadur giving his introduction and explaining his first year of his college which was not much good because of his seniors Pachake and Chhotu. In the meatime, Gyan sees Pachake and chases him till the elevator and tries to take revenge of the past year. While fighting with Pachake, James sees them and thinks both are gay, and later Gyan while fighting with Pachake, sees Preeti, a girl from his school. Gyan tells about Preeti to Pachake how much he loved him and slowly both Gyan and Pachake become good friend.
After somedays, when Gyan and Pachake were hanging around, Pachake sees Preeti and calls her and leaves the place so that talk. During the conversation, Gyan asks why she doesn't use facebook and she speaks the reason behind it. Slowly, both Preeti and Gyan starts getting closer to each other, and one day, both of them go for an outing, and at that moment, Gyan convinces her to forget her past and move on. After few days, Gyan receives a friend request from Preeti and later goes to meet her. Preeti hugs him and thanks him for his company and says she patched up with her ex-boyfriend. Suffering from tragedy, Gyan goes out Pachake and starts drinking and says he has deactivated his facebook account and won't activate unless he changes his profile picture with a beautiful girl.