Nepali Short Film – Kaancha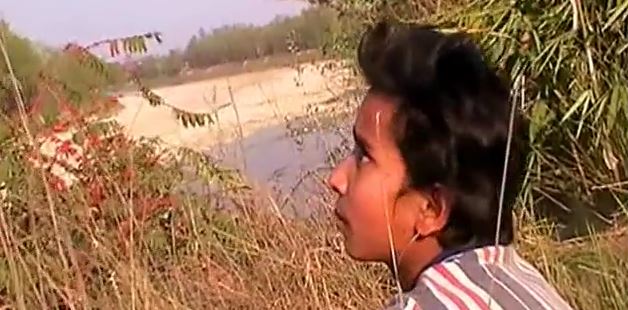 Watch Nepali short film "Kaanchha" presented by New Hand Production. The film is written as well as directed by Nehal Rada (Prabinda Kafle). The film stars Dinesh Sharma as Deepak Pariyar or 'Kaancha', Nehal Rada as 'Sahu Ji', Janaki Kafle as 'Sahuni', Bijaya Kafle as 'Sahu Ji's son', and Romash Rana as 'Kaanchha's father'. The film portrays the story of a poor boy whose father left him away at Chitwan in order to save him from the attack of maoist which had taken place at Tansen, Palpa.
The story begins by showing Deepak giving an introduction of himself as Deepak Pariyar and the place he belongs to. He says that he was left at Chitwan six years ago by his father. Six years ago his father had left him at Chitwan at his sahuni's house in order to save from the attack of maoist. Sahuni had made a promise with Deepak's father that she would treat Deepak like their own son. Leaving Chitwan for Tansen, his father had called him informing that he reached home safely, but was killed in Tansen war.
Though the time has already passed he says that no one had either called him or had come to meet him. Deepak, imagining his father alive, describes his present condition to his father. Deepak says that his Sahuji has given him a new name 'Kaancha' and he treats him very badly. Moreover, Kaancha, had used opposite sentences to describe the cruelness of sahuji. He says that they treat him well, but actually means to say that they treat him very cruelly.
His sahuji and sahuni make him do all the households like sweeping the floor, washing dishes, and so on. Deepak makes his father remember what sahuni had promised to him, and also admits that beside reading and writing, he has learned many things which points to washing dishes. Kaancha thinks that strict kingship and maoist of that time are responsible for his dark future, but he won't blame anyone of them.
 Later, after hearing sahuji's voice, he says that he had to go for doing household works and promises he will be back as soon as when he will be free.
The film conveys a strong message against child labour. All children should be treated equally, no matter if they are your own children or not. They also deserve to get quality education and provided with other necessities.