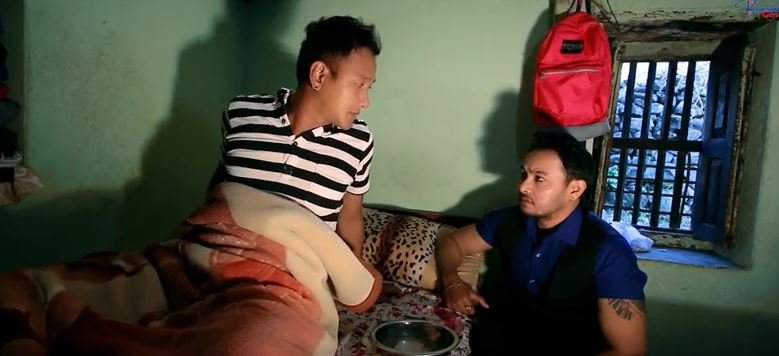 Watch Nepali comedy short film "Khoj" presented by Bhimphedi Guys. The film is directed by Bhimphedi Guys themselves. The film stars Arya Anurag Thapaliya, Najima Thapa and Bhimphedi Guys. The film presents a story of a doctor who had been fed up with his wife and walks away from home in search of peace. While riding his bike, he finds a guy who teaches him the meaning of life.
The film begins by showing Anurag doing his works at office. While doing work, he receives calls from his wife but didn't receive for few times, and later thinks about his wife. He had had said that he wouldn't come home for 2/3 days. While riding his bike, he sees a guy lying under a tree and goes to talk to him. Both of them have few conversations at first where Manjit says that his brother his ill since last night, and slowly both Anurag and Manjit starts speaking frankly with each other.
During the way to home, Manjit teaches him about the importance of things that we have currently in our life. Finally both of them reach home and Manjit asks Anurag to go and check up his brother till then he would bring teas.  Slowly, Manjit's brother opens his eyes and asks how did Anurag know about his illness. Anurag replies that he had met brother and he had told him about his illness. Listening this, Manjit's brother gets amazed and says that he had died 1 month ago in a bike accident.