Nepali Short Film – Neema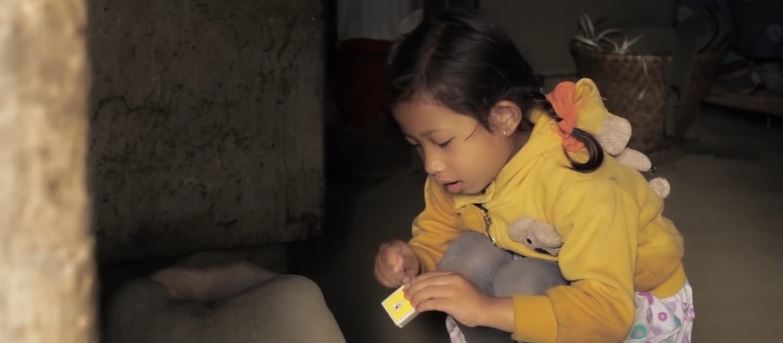 Watch Nepali short film "Neema". The film is written as well as directed by Veemsen Lama. The film stars Sanjila Lama as Neema, Ganesh Lama as Neema's father, Aiti Lama as Neema's mother, Reeyaz Lama as Neema's brother, Sachita Theng as Teacher, Ramesh Shrestha as Shopkeeper, and Samala Darai as Postman. The film portrays the story of a small girl Neema , who was not able to get education because of thinking of his parents and evil society.
The film starts showing Neema who was woke up by her mother to do household works and later orders her to wake her brother up to get ready for school.  After a moment, her father orders her to bring some vegetables from the shop. In the meantime, a teacher comes and tries to make her father understand about the importance of daughter's education, but doesn't listen to her and says her to leave. After sometimes, her mother orders to take brother's lunch to him and come back.
After 10 years, a postman comes and gives a letter to Neema's father. The letter was from Neema, explaining what took place in her life after she was married at a very young age of 14. Neema had written everything from beginning and had mentioned that she was trafficked in Mumbai and had begged for help with her parents.
This short film conveys a strong message towards the viewers. Not before, but even right now many small girls are deprived from good education and get married at a very young age. As a result of getting married at a young age, some become mother at a very young age and some become the victim of girl trafficking.