Nepali Short Film – Savitri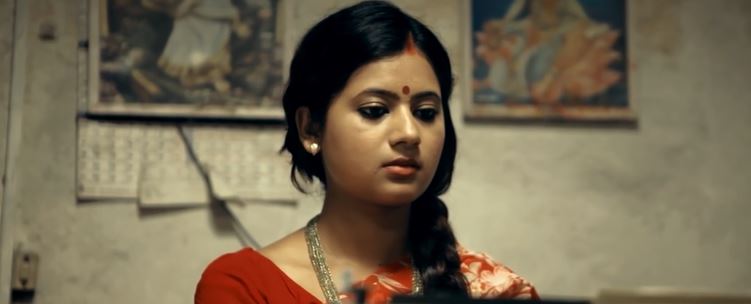 Watch Nepali short film "Savitri" presented by HighlightsNepal. The film is written and directed by Sujit Bidari and produced by Satish Bortaula. The executive producers of this film are Biswas Bartaula, Ramesh Kuikel, Bhaskar Thapa. The work of cinematography is done by Suman Nidhi Sharma. The film stars Keki Adhikari as Savitri, Manju Devkota as Manju, Dipesh Bhandari as Navaraj, and Raj Sharma as Savitri's husband. This film is inspired by a short story "Typist" written by Bhavani Bhikshu. This film shows a story of Savitri, who works as a typist in 'Radio Nepal', a national radio station. Savitri, slowly starts to fall in love with a person who works as a radio anchor in the same organization. Later Savitri comes to know that Navaraj is married, and realizes that the person who loves us should never be betrayed.
The story begins showing Savitri, who is typing a poem, and talks about her senior Navaraj with her friend Manju, and she says that he have been staring her (Savitri) since the day he has come from. Later he again stares at her in the cafeteria. In the same night, listening to poem, gets asked by her husband if she has extra money for niece's rice feeding ceremony.
The same thing goes for a couple of days. The next day, in the same cafeteria, Manju gives an idea to Savitri to run away with him. The same night, Savitri searches for 'Nilocon' (a pill that prevents pregnancy), and asks her husband about it.  The next morning, Savitri and Manju have their tiffin in the usual cafeteria. In the meantime, Navaraj arrives in that place, and also was being waited by his wife for their personal talk. Listening to their personal talk, Manju laughs and Navaraj's wife asks who they are. Navaraj replies that they're typist and they are just how they are. Listening that, Savitri turns her mood down. After office, Savitri leaves for home, and at home she cries and hugs her husband.