Nepali Short Film – The Worst Best Date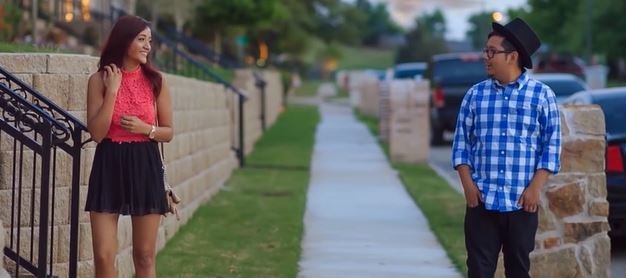 Watch Nepali short film "The Worst Best Date" presented by Mazzakoentertainment. The film is directed by Subodh Moktan. The film stars Subodh Moktan himself and Nurza Shrestha. The film portrays the cute first date of Subodh and Nurza, and the embarrassing moments experienced by them.
The film begins showing Subodh waiting for Nurza and talking with his friend on phone. Apparently, Nurza stands in front of his car and Subodh becomes nervous and doesn't understand what to do and does funny things. Later both of them get into car and leave for restaurant. On the way, Subodh keeps talking to himself and does unusual things.
Later, in the restaurant Nurza sneezes and starts talking to herself just like Subodh. She again sneezes, but Subodh doesn't care about it and concentrates in his food. When Nurza, for the third time sneezes, something uninteresting happens and Nurza gets embarrassed.
After sometime, Subodh drops Nurza at her home, and both ake joke about the embarrassing things done by them and laugh over it. Later, both hug each other and in the meantime, while departing both of them do the same embarrassing thing.